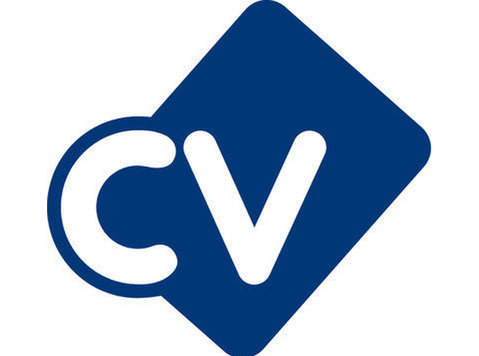 Berry are proud to be working with one of the biggest companies in Wales! They currently are offering up to 13 new permanent positions in Customer Service to commence on 28th November or 5th December 2022.
As well as a market competitive salary, 33 days annual leave (pro rata, including public holidays), we offer a range of employee benefits and rewards including:
Variable pay schemes (your salary will always stay the same, but depending on the performance of the company you could receive a yearly bonus)
Enhanced employer pension contributions - Up to 11% employer contributions
Enhanced family friendly policies
Progression opportunities, including the ability to apply for funded training and coaching and mentoring programmes
Reduction on gym memberships and high street shopping
Cycle to work scheme
Car-leasing scheme
Health CashBack scheme
An employee assistance programme for employees and their immediate family All of this, whilst working for a not-for profit company that truly cares about earning the trust of customers everyday, and about looking after our beautiful environment.
Once you join us, we will ask you to work in the office until you have reached competency. We've found that this way, you get to meet your team in person - and can make connections and friends for life! Once you have reached competency, there will be some options to work flexible, in office, from home, or the best of both!
What will you be doing?
Operational Customer Care roles: 37 hours, permanent
Hours between 7am - 10pm Monday to Sunday with 3 out of 6 weekends required to work 1 or 2 days, however it means on these weeks you will have days in the week free.
Billing Customer Care roles - 37 hours Permanent contracts
Hours between 8am - 6pm Monday to Friday and Saturday 9am - 1pm in which you will be expected to work 1 in 9 weeks.
The role is rewarding and challenging in equal measure, and will suit those who have a genuine passion for helping people. This will include:
Resolving customer issues with positivity and passion
Communicating with our customers, and listening to their problems/queries
Working as a part of a close-knit team, and having regular catch-up's
Understanding and mastering the power of language, tone, and empathy
Educating our customers on the most appropriate information for them
Identifying signs of vulnerability, offering our support or signposting where possible
Using problem solving skills and a 'right-first-time' approach to deliver the best outcome for the customer We are a unique industry and there is so much to learn, which is why we will provide you with tailored induction training course that will give you the knowledge you will need and prepare you for range scenarios and customers that you will come across.
But it doesn't end there: we are committed to your growth in role through consistent coaching and development. This will challenge you to always improve, try new approaches and grow as an individual and part of a successful team.
You should apply if...
Ideally, you will have one or both of the following:
Experience in communicating with customers; or
A minimum of C grade in GCSE (or equivalent) in Maths & EnglishMore importantly, we want you to be able to have the following:
You're always honest and professional
You have a friendly and positive manner when speaking to customers
You're resilient and great at problem solving - we do deal with some challenging situations
You have excellent communication skills - both written and verbal!
You're open to feedback, improving and learning new skills
You're confident with numbers and explaining what they mean (e.g. explain a payment plan)
You show attention to detail and retain information well
You're able to make decisions
You're IT literate - we use a variety of computer systems which we will teach youIf you can speak Welsh, that's a bonus - but not essential
This role will involve flexible working, however will be based in our offices in St Mellons for the 1st 6 months.
Please contact our Newport office for further information or email CV and we will be in touch!
Please note that no terminology in this advert is intended to discriminate on the grounds of a person's gender, marital status, race, religion, colour, age, disability or sexual orientation. Every candidate will be assessed only in accordance with their merits, qualifications and ability to perform the duties of the job