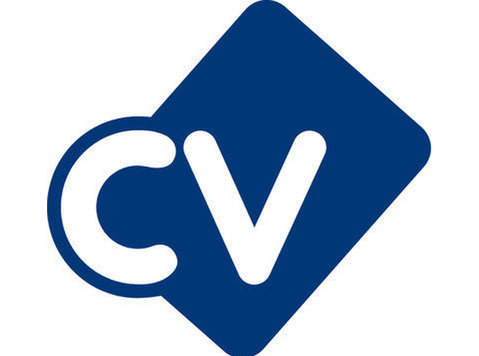 JOB TITLE: Security Shift Manager
LOCATION: London, Wembley HA9
REPORTING TO: Facilities Manager
HOURS: 42 per week, 12 hour shifts, 4 on/ 4 off pattern including Weekends and Bank Holidays
RATE: £14.97 per hour
MAIN PURPOSE OF ROLE:
As the Security Shift Manager, you will be required to manage the delivery of the Security Team to the standards required of both ABM and Realm for London Designer Outlet.
Both internally and externally you will be required to ensure that the site, all public areas including all associated service yards/roads, toilets, common areas and back of house areas are fully secured to a level of service which exceeds the client's expectations and are safe through a planned and proactive management program.
ABM Services operate in an honest and integral manner, meeting our clients' demands in the best way possible. We concentrate on putting people first – our employees and our customers. We believe in being open about what we do and how we do it. We are passionate about getting things right first time and delivering value for money. We also concentrate on getting the job done to the highest standard and everything we do is backed up by the quality of our service, our proactive relationship with the client, the creativity of our ideas and the direct approach we take.
KEY RESPONSIBILITIES:
• To supervise the delivery of the contract in line with company policies and procedures.
• Supervise all aspects of the ABM Security team including, training, H & S, development and welfare at work.
• Ensure all licenses and vetting for security teams are in place and updated accordingly.
• Build and maintain a team that has the skills and diversity to deliver their tasks ensuring that they have the tools to do the job.
• Ensure high standards are always achieved, being flexible to meet the changing operational needs on a continual basis and to suggest new initiatives to ensure continuous improvement and best practice are continually delivered.
• Provide professional support to the business in service-related matters and to the client in all contract matters.
• To control the delivery of the staff rota, completion of payroll and correct manning levels ensuring compliance is always maintained.
• Lead and advise the team in managing absence and holiday records including sickness and annual leave for all site Staff.
• Carry out daily centre audits to ensure a safe/secure environment is always evident throughout the centre.
• Manage recruitment, induction training, developing, and retraining of staff, to include customer service training.
• Ensuring all staff employed by ABM are competent to carry out their role.
• Ensure adequate quality performance measures (KPI's/SLA's) are adhered to and any non-compliance is resolved in a professional manner with clear plans and next steps visible to all.
• Conduct quality audits to ensure service delivery adheres to the requirements of ISO9001 and that outcome achieves / exceeds client requirements.
• To plan any training required as soon as is practicable on identification of any needs and plot onto a training matrix.
• Prioritize all incidents ensuring all key personnel are kept fully informed at all times.
• Ensure strict compliance to the Data Protection Act and associated regulations.
• Deliver excellent leadership, communication and motivation to the site based team including communicating on a daily basis so that a sound communication channel exists in order that team goals can be achieved.
• Ensure objectives, performance reviews and Toolbox Talks are completed on a monthly basis
• Lead the team in the identification of training needs and ensure accurate site records are maintained at all times
• Ensure any night/pm activity is correctly supervised and measured
• Provide weekend Duty cover as required by the client
• Manage the incident and accident reporting procedures
• Ensure all assignment instructions and risk assessments are updated and meet the needs of the site specifics
• Complete all company paperwork as required
• Conduct return to work interviews and perform absence management processes as required
• Ensure all team members carry out their duties in a correct and timely manner in accordance with the cleaning specification and to BICS standards
• Support the client's environmental objectives
• Ensure all security team members are familiar with and adhere to the company's & client's onsite health and safety policies and procedures.
• Ensure sufficient staff and equipment are available to meet all event requirements.
• Ensure regular communication and engagement sessions are in place to inform all (including the centre management) of all relevant information.
• Ensure welfare needs of all team members are addressed in a prompt and expedient way obtaining advice and guidance in line with ABM policy and procedures.
• Foster and maintain excellent relationships with all parties on site including occupiers.
• Ensure we maintain a "one team" approach with the centre management team.
• Ensure that all administration requirements of the client are met correctly
• Attend the monthly management meeting with the ABM Facilities Manager.
• Always promote the ABM and Client brand.
• Undertake any reasonable duties as requested to meet the needs of the client and ABM Support Services.
Person Specification:
• Ability to communicate and engage effectively, with a wide range of audiences including clients, staff and other professionals
Valid SIA and CCTV License is a mandatory requirement
• Ability to compile clear and concise written reports
• Budget management skills
• Problem solving and decision-making skills
• Ability to manage resources
• Leadership skills which will include the ability to effectively manage change
• Computer skills, specifically in relation to using Outlook and Word
• Good time management and prioritisation skills
Essential skills
• Sound Leadership skills
• Good Communication skills
• Good Interpersonal skills
• Ability to show initiative and responsibility
• Security Qualified (SIA) and Knowledge of industry best practice
• Aptitude to receive and deliver training effectively
• Deal with customers internally and externally
• Be able to take responsibility
• Experience of Security Services is preferred
• High Level of Numeracy
• Ambitious
• Flexible approach
HEALTH & SAFETY RESPONSIBILITIES
• Follow Group and company policies and procedures at all times;
• Report any apparent deficiencies in systems of work or equipment provided that may result in failure of service delivery or risk to health and safety or the environment;
• Use all work equipment and personal PPE properly and in accordance with training received;
• Report any issues or training needs to your Line manager and /or via your divisional incident reporting system;
NOTE
All security personnel are required to be vetted in accordance with Guidelines on Security Screening (BS7858) covering a period of five years. Failure to accurately and fully disclose work history may be detrimental to gaining employment with ABM. You will need to be able to evidence a minimum of 5 year's written work history – this evidence needs to include any gaps of over 31 days and periods of self-employment. Successful candidates will be vetted by ABM before employment is confirmed. ABM take the vetting process extremely seriously and have a dedicated team who validate employment and investigate gaps. For this, candidates who are invited for an interview must be able to provide a full 5 year or back to school work history, accounting for any gaps and proof of right to work, address and SIA DS licence. Failure to provide this evidence will result in ABM not being able to comply with the BS7858 Standard (the British Standards Institution for screening individuals employed in a security environment) and therefore no offer of employment is able to be made.
This job description Is intended to give the post holder an appreciation of the role envisaged for this position and the range of duties undertaken. Specific tasks and objectives will be agreed with the post holder throughout the period of employment. The job description may be varied from time to time by the Company to reflect changes in the post holder's role and/or the needs of the business.
Please note that ABM are an equal opportunities employer, we do not discriminate and welcome all responses