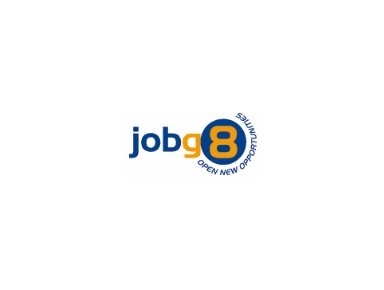 We are looking for a Trainer to join our team!
As a Trainer you will deliver Infor EAM (Enterprise Asset Management System) training to engineering teams across the UK, ensuring that all system users have the knowledge and skills required to support a successful transition.
You will report to the Training Coordinator and Delivery Manager and you will be expected to deliver the set training programme with confidence and enthusiasm, and complete any other administrative duties.
Key Points:
The successful candidate can be based anywhere in the UK
Extensive travel required
Working Hours - 0830 to 1700hrs - on occasion expected outside of these hours due to travel
We are looking for the successful candidate to start in February.
This is a 9-month fixed term contract
Full training on the Infor EAM system will be provided
The training will be carried out at various locations across the UK
Key Accountabilities
Successsfully deliver training to engineering teams across the UK
Monitor progress of trainees, identifying any learning barriers and taking action as appropriate
Support with administrative tasks such as maintaining the Infor EAM training platform, logging learner data and collating evaluation data as directed
Assess the success of delivery using a range of assessment methods measured against clear pre-defined outcomes
Provide daily updates on learner progress to your line manager
Take a pro-active approach to any arising problems, working collaboratively with your team to provide possible solutions
Skills, Experience and Qualifications required
Experience of training in a classroom/ training room setting
Excellent communication skills
Committed to improving own skills and learning the Infor EAM system
Ability to work collaboratively as part of a team
Excellent organisational skills and ability to manage time in line with a predefined plan
Works to a high standard and leads by example
Ability to motivate learners, influence and change people's attitudes where necessary
An ability to simplify complex ideas and convey information with clarity
Proactive, enthusiastic, innovative approach to work
Full training on the Infor EAM system will be provided
About Us:
One of the UK's largest bus operators, our team of 17,000 Journey Makers helps 1.6 million customers every single day to get to where they want to go. Working for First UK Bus you'll find your role varied, rewarding and satisfying. You'll work alongside our great team who all pull together to do a brilliant job - no two days are ever the same.
Interested? Click on apply and complete an application form!
FirstGroup plc welcomes applications from a diverse range of candidates regardless of background, gender, race, religious beliefs, disability, sexual orientation or age. We aspire to be a diverse and inclusive organisation because we believe that diversity brings benefits for our customers, communities and our people. Valuing our differences and drawing on our collective knowledge and experience helps us develop new services, open up new markets and broaden our customer base.