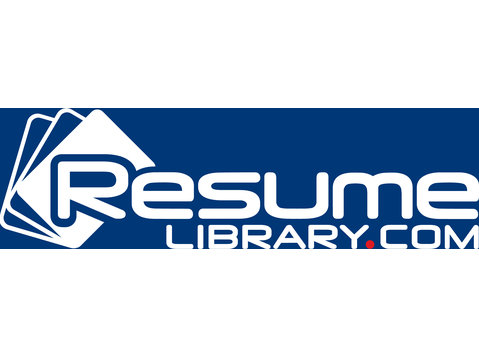 AgriBank is part of the customer-owned, nationwide Farm Credit System. Under
Farm Credit's cooperative structure, AgriBank is primarily owned by 14 local
Farm Credit Associations, which provide financial products and services to
rural communities and agriculture. AgriBank expertly and reliably obtains funds
and provides funding and financial solutions to those Associations. The
AgriBank District covers a 15-state area stretching from Wyoming to Ohio and
Minnesota to Arkansas. We are 200 dedicated professionals leveraging our
tremendous assets into supporting the people who feed the world.
How We Serve
AgriBank's mission is to expertly and reliably obtain funds and prudently
provide funding and financial solutions primarily to the 14 Farm Credit
Associations in the AgriBank District. Prudent lending standards and unwavering
attention to risk management have resulted in a strong balance sheet. This
balance sheet facilitates ongoing access to the financial markets, offering
funding in the form of loan products with a wide variety of maturities,
repricing and repayment options to District Associations. District Associations
share in the positive benefits of a strong funding Bank through consistent
access to capital, a broad array of financial products they use to serve their
customers and an appropriate return on their investment through patronage
distributions. We do all of this important work by listening, seeking feedback
and delivering collaborative, innovative solutions. We foster a culture where
diverse ideas are not only accepted, but expected. Delivery of quality products
and financial services is our top priority.
What We Offer For Our Employees
As part of our commitment to attract and retain the best talent, we offer
competitive salary and benefits, including a generous 401(k) plan and time-off
plans. We support our employees' development by offering education assistance,
conferences, seminars, development training and other programs. We offer a
flexible and supportive environment that leads to healthy work/life balance.
AgriBank and our employees care about the community--we offer employee matching
to partner organizations and paid time off to spend volunteering at a nonprofit
organization. The combination of our total rewards and benefits, flexible and
supportive workplace, and mission-driven culture make AgriBank the place to
grow your career.
Join the dedicated professionals at AgriBank, and put your skills to work
ensuring farmers and rural communities have the innovative financial solutions
they need to feed our neighbors and the world.
Position Purpose
As a key member of the Audit team, you will be a part of AgriBank's mission to
support the people who feed the world. In this role, you will be responsible
for leading the AgriBank operations audit function and/or the testing of
internal control over financial reporting (ICFR). You will also ensure timely
and high-quality assessment of risk management and control and governance
processes for AgriBank operations and other Farm Credit entity clients. Other
job functions include leading a team of (2-3) auditors, overseeing the annual
risk assessment and audit planning process, leading the completion of the
annual fraud risk assessment, and assisting the Vice President of Internal
Audit prepare materials for, and participate in, AgriBank Audit Committee
meetings.
Are you ready for a rewarding career? today!
Minimum_Qualifications
Bachelor's degree in accounting, business administration, finance or related
field
Certified Internal Auditor or related certification (e.g., Certified Public
Accountant, Certified Information Systems Auditor)
8 years of audit related experience
2 years of supervisory experience
Or an equivalent combination of experience sufficient to perform the essential
functions of the job
Required_Knowledge_And_Skills
Expertise in internal controls and frameworks, Committee of Sponsoring
Organizations (COSO), Sarbanes-Oxley (ICFR) requirements, information systems
governance, controls and frameworks (NIST, COBit)
Expertise in auditing principles and techniques
Expert knowledge of the Institute of Internal Auditors (IIA) Professional
Practices Framework
Knowledge of generally accepted accounting principles (GAAP)
Skill in selecting, managing, coaching, motivating and developing an audit team
Excellent oral and written communication skills to discuss a variety of job-
related topics, and to effectively communicate complex topics to a variety of
audiences
Proficiency in negotiating and influencing others inside and outside an
organization
Skill in establishing and maintaining relationships with a variety of internal
and external organizations and individuals to provide audit services and
mitigate risk
Skill in computer analytic software
Responsible to appropriately protect the confidentiality, security, and
integrity of AgriBank's systems and data
Candidates who meet the minimum qualifications may apply for this position by
clicking on the following link:
Applicants requiring a reasonable accommodation for any part of the application
process may contact us through the following methods: Phone: or Mail: AgriBank,
Attn: Talent Recruiting, 30 E 7th Street, Suite 1600, St. Paul, MN 55101.
In compliance with federal law, all persons hired will be required to verify
identity and eligibility to work in the United States and to complete the
required employment eligibility verification form upon hire.
AgriBank FCB is an Equal Opportunity Employer (M/W/D/V) dedicated to diversity
in the workplace and offers a great work environment. All qualified applicants
will receive consideration for employment without regard to race, color,
religion, sex, national origin, disability, or protected veteran status.