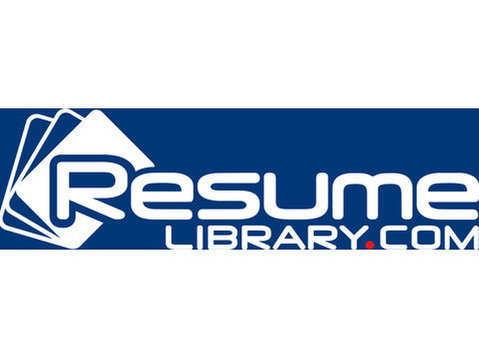 POSITION OVERVIEW
Looking for "the next big thing?" Well this is it! Are you wanting a chance to earn unlimited income WITH stability?
Receive a salary (plus commission!), in REAL ESTATE while serving as an Inside Sales Agent (ISA). To be specific, this is MUCH more of a service role than it is a sales role. This role involves leadership, management, a great eye for detail and a strong commitment to systems and a friendly/personable demeanor on the phone.
The Inside Sales Agent (ISA):
* Must possess exceptional phone skills and be unafraid to talk to anyone (we'll teach you the things to say and the questions to ask).
* Must be extremely detail-oriented and dedicated to systems.
* Must be willing to have accountability conversations on a regular basis.
* Must be hyper-focused on meeting and exceeding goals through conversations with potential clients.
* Must have a desire for a big life!
We're not interested in someone who just wants to sell houses. We're interested in someone who loves making connections and doesn't want the audacious and random night/weekend schedule of real estate that pulls you out of your home.
A great ISA has a thick skin, a superb eye or detail, and is passionate about making an impact on their world.
If you crave working in a dynamic atmosphere that is entrepreneurial and high-energy and you want a big life, then this could be the place for you!
Youll need to live in or near Greenville, SC and be willing to work at our offices 8a-5p Monday-Friday. We are more a "get the job done" company than a "work these hours" company. ISAs also have on-call times on several weeknights and weekends each month.
NOTE: Hard work will be handsomely rewarded. Also, know that we hire on character and we can train skill... so let's talk!
RESPONSIBILITIES
* Call prospective buyers and sellers (we generate 500+ inbound inquiries from numerous sources each month, we need help getting to them all!)
* Answer or respond within 5 minutes to all inbound buyer and seller inquiries (internet and phone)
* Keep accurate detailed notes on each conversation in our CRM
* Book appointments on our Listing and Buyer Specialists' schedule
* Manage the questions buyers and sellers have on our listings, the market, timing, etc.
* Communicate with our Listing and Buyer Specialists daily
* Assist in getting positive reviews
* Track key performance indicators
* Please note that this role includes 7-12 evenings/mo and 1-2 weekends/mo of "on-call" time.
COMPANY OVERVIEW
The Haro Group is a Residential Real Estate Sales organization based in Greenville, SC with a mission to work heartily so the communities our sovereign God has placed us in thrive. Were an award winning Inc. 5000, high growth, mission-oriented company and were looking for Inside Sales Agents that can be a powerful first impression of our company on our potential customers and clients.
The culture at THG is built on our shared core values - Continuous Growth, Eliteness, Togetherness, Relentlessly Out-of-the-Box and Intensity. Continuous Growth means we never stop being curious and learning and give and receive feedback well. Eliteness means that we value doing things the best they can be done (as opposed to doing "our best"). Togetherness means that liking, trusting and respecting each other sets the foundation for phenomenal client experiences. Relentlessly Out-of-the-Box means we pursue creative solutions and "that's the way it has always been done" is not a worthy reason to continue something. Intensity means we get after it!
We hire, fire, review, reward, and recognize our teammates based on these characteristics, so it is important that you share these values in order to be part of our team.
MISSION
The mission of the Inside Sales Agent is to be an irresistible and indispensable resource for the prospective seller and buyer clients of The Haro Group. The Inside Sales Agents are the heart of our organization. They are passionate about serving our vision to help our clients and team thrive.
PROFICIENCIES
Phone Skills: The ISA has the ability to turn a stranger into a friend quickly and then to become a trusted advisor and guide. They thrive in helping people arrive at a decision.
Quality Communication: The ISA communicates well across the organization and with prospective clients. Their attention to detail in communications means that the prospective client rarely has to repeat themselves.
Affinity for Technology: Our ISAs will be a technologically savvy Mac user and will not be intimidated by learning new technology. Proficiency in the following tech platforms is ideal: Slack, Zoom, Google Suite, Facebook, Boomtown (our CRM).
Requirements
* Previous Customer Service and Phone Experience Preferred
* Learning-Based, Solution-Oriented and Commitment to Continuous Growth
* Passionate about being the best. Elite.
* Loves the people they work with.
* Enthusiastic Work Ethic
* Outside-the-Box Problem Solver
* Competitive, Driven
* Real Estate experience is helpful and not required
* Intelligent
* MUST obtain your SC real estate license for employment (we can explain how)
Benefits
We are a tight-knit bunch. Listed on Inc. 5000 fastest-growing companies twice. We've been ranked the #1, #2, or #3 Real Estate team by units sold for the past 5 years in Greenville.
You can read our client reviews on Google and Zillow. Check out our YouTube page.
We love our community and have been presenting sponsor for the Julie Valentine Center Run2Overcome as well as the top-fundraising team for that run for the past 5 years.
When you work here, you'll join an intense, out-of-the-box bunch who work in a castle (seriously, check it out on google maps) that take pride in what they do and hold themselves to a high standard.
This role is salaried with commission bonuses. Benefits also include health insurance and profit-sharing.
Total Compensation: $40,000 - $100,000/year.
First year $40,000-$50,000. Second Year $50,000 - $80,000 and on up from there!