Company:
New Energy Nexus Ventures Pte Ltd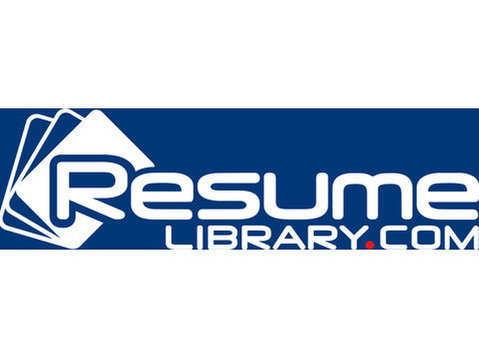 The Organization
New Energy Nexus is an international non-profit organization that supports clean energy entrepreneurs with funds, accelerators and networks. We started in California and have expanded operations into China, India, Southeast Asia, and East Africa. Our mission is to support diverse entrepreneurs to drive innovation and build equity in the global clean energy economy. Our goal is to support 100,000 startups to succeed by 2030 a decisive decade in our collective struggle with climate change. With our network, we directly boost hundreds of entrepreneurs annually while uplifting thousands more. Since 2004, New Energy Nexus (formerly known as California Clean Energy Fund) has leveraged billions in investment, funded hundreds of clean energy enterprises, and launched industry leading centers for solution collaboration. Learn more at [
The Opportunity
We are looking for an experienced executive to join us as the Managing Director to lead New Energy Nexus California. The Managing Directors responsibilities include developing and implementing strategic plans, overseeing the current California programs of New Energy Nexus, and driving organizational success and growth as the programs grow. Reporting to the global CEO, the California Managing Director will be a key leader within the global New Energy Nexus organization and will be accountable for a $3+M annual operational budget, $10+M annual investments into clean energy startups, and a team of 12 staff.
This is an exciting executive leadership opportunity to drive innovation and social equity into Californias energy transition. Through the CalSEED and CalTestBed programs, our work in California is centered on leveraging available resources from state agencies, cleantech investors, and strategic partner communities to accelerate breakthrough clean energy and climate innovations. Additionally, there is tremendous opportunity, with New Energy Nexus support, to grow an entrepreneur ecosystem that establishes California as a global leader in battery manufacturing. The growth of this initiative would be led by the Managing Director, along with the creation of other new impactful innovative entrepreneur support programs and initiatives that advance Californias ambitious equitable clean energy and climate mitigation goals.
Our team brings passion, an entrepreneurial spirit, and a deep commitment to equity and inclusion to the work to help achieve the states clean energy transition in the shortest time possible. We are looking for a seasoned executive to enable our team to do their best work, strategically grow our programs and launch groundbreaking new ones.
Requirements
The ideal candidate has:
* Extensive experience building and managing complex multi-stakeholder programs and networks
* A broad knowledge of funding resources relevant to clean energy startups and nonprofits, along with prior experience securing such resources
* Experience for managing and leveraging teams for success
* A passion for entrepreneurship
* Interest in clean energy technologies and renewable energy policy
Prior experience building government funded programs from creative program design phases to budgeting, contract negotiations and the day-to-day oversight of program implementation is strongly preferred. Prior experience in entrepreneurial support organizations, technology transfer initiatives or innovation ecosystem management is preferred but not required.
The role requires a proven, sophisticated people leader, who is emotionally intelligent, results-oriented, can manage a team with diverse skills levels and backgrounds, including accomplished managers of program teams, and who embraces servant leadership. The Ideal candidate is visionary and is able to unpack visions into pragmatic strategic priorities and actionable tactical plans.
Duties & Responsibilities
The Managing Director will
* Oversee and empower program leads of the existing California-based programs (CalSEED [ and CalTestBed [ oversee and drive strategy for the Clean Energy Business Roundtable, and hold the executive level relationships with the California Energy Commission for the existing programs and new opportunities.
* Shape the vision, secure funding and other ecosystem support for new ground-breaking programs, including supporting inclusive innovation in battery supply chains in Southern California (aka Lithium Valley)
* Identify pathways to expand our Explorer in Residence (XIR) program that launches clean energy entrepreneurs from disadvantaged communities
* Build out a programmatic strategy for entrepreneurial opportunities as workforce demand in the clean energy sector expands far beyond the available supply
Primary accountabilities include:
(1) Ensuring positive performance of existing programs & guiding teams (initially ~75% of time), which includes staff development, P&L and budget responsibility including resource allocation, securing ongoing program funding, coaching program leads in strategic decision making on major program milestones and program risks
(2) Business Development and Stakeholder Relationships for new opportunities and ecosystem / network strengthening (initially ~25% of time), which includes development of funding (corporate, government and philanthropic), envisioning and launching new startup support programs, strategic management of various CA stakeholder networks, and identifying synergies across the global organization
Preferred Qualifications & Skills Requirements
* Results-driven leader, capable of building high-performing teams and developing talent at all levels, managing complex relationships, and navigating ambiguity
* Program and fundraising development experience, from the program concept, through grant proposal writing, contracting, program planning, and implementation
* Demonstrate success in managing a division P&L including budgeting and ongoing reforecasting
* Experience managing complex government contracts, including oversight of contract compliance, and relationships with sophisticated funders
* Demonstrated fluency in pursuing a JEDI (Justice, Equity, Diversity, Inclusion) mindset in everything that you do
* Interest and conversational fluency in energy, climate, technology, or social entrepreneurship and financial innovation and a willingness to learn more in these areas
* Minimum of 15 years of work experience, including at least five years in a senior leadership role and managing people.
* Must be located in California with the ability to be in the Oakland office 60% of the time, once New Energy Nexus emerges from its COVID precautionary work-from-home state
In addition to a detailed CV, please provide a cover letter providing specific examples of your professional experience and learning pertaining to the required list of skills.
Benefits
Base remuneration will be in the range of USD 160,000 to 180,000 yearly.
New Energy Nexus values and celebrates diversity among our employees and in our movement. We are an Equal Opportunity Employer - all qualified applicants will receive consideration without regard to race, color, religion, gender identity or expression, sexual orientation, national origin, age, disability, family/marital status or veteran status. All qualified candidates are encouraged to apply as soon as possible. We will compensate competitively, provide good benefits and a supportive culture.