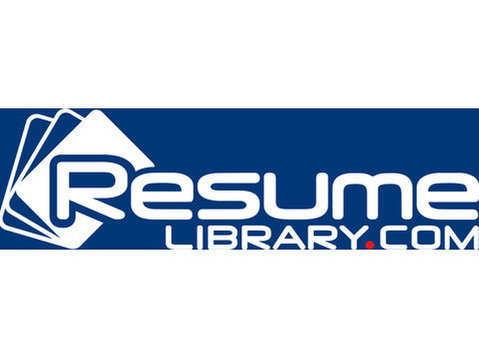 Foods people love. Brands people trust. And a career that nourishes your future like no other.
If youre driven by the passion to do something meaningful that changes lives, Nestl is the place for you. Nestl USA is one of seven operating companies that make up Nestls presence in the United States. Were in 97% of American homes, and as the leading food and beverage company, our goals are to continue to deliver quality food and beverage products, strengthen our local communities, and reduce our environmental and climate impact.
Were determined to challenge the status quo and be better tomorrow than we are today. As individuals and teams, we embrace our entrepreneurial culture and have created a workplace where collaboration is essential, courage is rewarded, speed is expected, and agility is the norm to delight our consumers every single day. Here, you will find limitless opportunities to learn and advance your career, and feel empowered to succeed in the workplace and beyond. Because our focus is not only on nourishing our customers, its about enriching you.
POSITION SUMMARY:
Located in Mcdonough, GA, this Sr. Network Engineer is the subject matter expert and single point of contact for the overall IT function, including all warehouse automation and office IT infrastructure (workstations, servers, printers, networks, phones, mobile devices, etc.) and software used at the location.
Although routine and general infrastructure support may be provided by corporate IS/IT through the Nestl Service Desk, the ITC maintains overall responsibility for the successful operations at the assigned location and coordinates with corporate IS/IT on issues that fall outside the normal process and for escalations through the Service Desk.
In addition, site-specific systems that have no external escalation point are the sole responsibility of the ITC. The incumbent also provides technical project management for new technology implementations, coordinating between the local teams and the corporate IS/IT as required, and acts as the on-site expert for top-down market and initiatives.
PRIMARY RESPONSIBILITIES:
Automation systems support
o Understanding of the existing process control infrastructure, configuration, requirements, networks, level of warehouse automation, etc.
o Understanding of the facility controls & IT criteria, standards, and Nestle guidelines.
o Assist/Support/Coordinate implementations of key initiatives like automation network communications, business continuity plans, IT compliance, etc
o Lead IT implementations/migrations and serve as the automation network administrator for the facility.
o Manage FactoryTalk directory, security and license server to control access to automation network
o Manage external (vendor) network access control
o Update and maintain secure firewall for FAS DMZ in compliance with Nestle IT security protocols
o Monitor the warehouse automation network environments for issues/opportunities
o Application Management and Support of server applications/solutions Including business continuity plans, distributed automation control applications, data archiving, automation software applications, virtual server control, label printing applications and application database and reporting tools
o Install/Update/Patch Operating Systems on Admin and Automation PCs and Servers
o Maintain accuracy and content of key Network documentation
o Enforces procedures and deadlines to achieve compliance Manage/Create/Delete folders/shares/permissions on servers and pcs
o Manages peripheral systems supporting the computer room operating environment.
Administrative IT support
o Provide first level systems usage support of the installed computing environment (office automation tools, LAN, host access, PCs, printers, etc.) and troubleshoots problems to resolution and act as liaison between facility staff and corporate IS/IT.
o Ensure end users are trained on all relevant systems and ongoing training needs are assessed and addressed in a timely manner. Act as subject matter expert in the IT function for all facility personnel.
o Perform PC workstation deployment, upgrades, re-imaging, and break/fix support.
o Provide new hire on boarding and termination assistance to facility admins.
o Manage and maintain facility PBX/Voicemail system.
o Provide mobile and audio/video support
o Responsible for backup tape rotation/storage, and review of system backup logs.
o Maintain equipment inventories, including a quarterly physical inventory of all IT equipment.
o Assist in budgeting capital for PC workstations, printers, and other IT equipment.
o Assist in budgeting operating expenses related to potential projects within the facility.
o Coordinate purchasing and installation activities for PC, Printer, Server and other infrastructure related solutions
o Maintain documentation of Standard Operating Procedures for facility technology systems.
o Support IT portion of facility audits, including inventories and procedures.
o Acts as primary contact/point person for project management and implementation efforts for all facility projects that require IT infrastructure.
o Provide project management and leadership for corporate IS/IT top-down projects, acting as a single point of contact for rollout of new and upgraded systems.
TITLE:
Information Technology Coordinator
SUPERVISION RECEIVED:
Reports directly to Facility Management
SUPERVISION GIVEN:
Monitor progress and provide guidance in the area of information technology to the facility for the successful implementation of capital projects and maintenance activities. Works closely with corporate IS/IT group. Requires a high level of motivation and self-management.
FINANCIAL/STRATEGIC IMPACT:
Direct impact on facility financial performance in terms of ensuring the integrity and functionality of all information systems in a manner that provide cost savings or increased efficiency. Capital investment budget related to IT.
REQUIREMENTS AND MINIMUM EDUCATION LEVEL:
* Bachelors degree in Computer Science, MIS, Engineering orrelated discipline, OR equivalent work experience.
* Certified Network Engineer (CNE), Certified Network Administrator (CNA), Microsoft Certified Systems Engineer (MCSE), or A+ credentials preferred.
EXPERIENCE:
* 4+ years of experience as a system administrator in Windows operating systems, Active Directory, MS Office, and MS Exchange/Outlook and a strong background in troubleshooting and supporting workstation issues.
* 2+ years of experience troubleshooting and supporting PC laptop and desktop hardware.
* 2+ years of hands on network administration experience, preferably with Cisco-based infrastructure.
* 2+ years of experience working with Microsoft SQL Server.
* Experience supporting MS Access databases.
* Experience working with industrial engineering or manufacturing environment.
* Experience with project management in a large-scale environment.
* Experience with budget planning.
REQUIRED SKILLS:
* Strong working knowledge of PC hardware, Windows OS, Windows applications, & networking.
* Mechanical/technical aptitude, excellent technical troubleshooting and problem solving skills.
* Works under limited supervision (part of a team, but frequently required to work independently).
* Customer service orientation with strong interpersonal skills, able to manage customer expectations.
* Demonstrates initiative and sets high personal standards of performance; maintains a consistent, high level of productivity.
* Excellent communication skills, including written communication, ability to develop technical documentation.
* Experience creating IT training materials and delivering training to all levels of personnel with varying technical aptitude.
* Dependable and predictable (on time, ready to work).
* Ability to drive results by coordinating efforts between varied teams who have different management and reporting structures, and possibly widely varying priorities.
* Ability to interact with individuals at all levels of the organization.
* Excellent time management.
* Highly organized and detail oriented.
The Nestl Companies are an equal employment opportunity and affirmative action employer seeking diversity in qualified applicants for employment. All applicants will receive consideration for employment without regard to race, color, religion, sex, sexual orientation, gender identity, national origin, disability or veteran status.