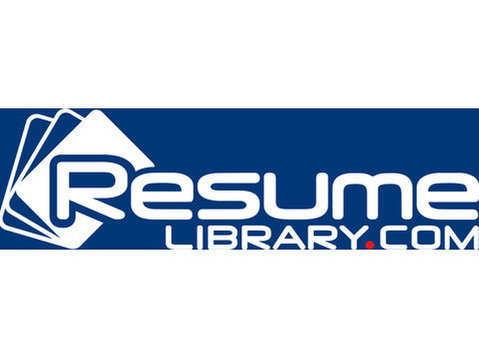 JOIN OUR TEAM
PARKVIEW HEALTH [ is actively recruiting a _Board Eligible/Board Certified_ UROLOGIST to join our team in FORT WAYNE, INDIANA.
SPECIFICS OF THE ROLE
Ideal candidate will be _highly energetic_ with _personable and outgoing personalities_. ROBOT EXPERIENCE IS A PLUS. New graduates and experienced physicians are welcome to apply.
* PHYSICIAN LED TEAM ESTABLISHING FLEXIBLE AND CREATIVE CALL/SCHEDULES
* EPIC ELECTRONIC MEDICAL RECORD SOFTWARE
* WEEKEND ONLY OPTIONS AVAILABLE FOR PHYSICIANS WHO DO NOT DESIRE TO RELOCATE
THE TEAM [
Our current team includes 13 PHYSICIANS AND 9 ADVANCED PRACTICE PROVIDERS and works primarily at our PARKVIEW REGIONAL MEDICAL CENTER [ campus located on the NORTH SIDE OF FORT WAYNE, INDIANA. Our _comprehensive services include a full range of diagnostic studies_ and the _latest interventional treatments_ such as:
* DA VINCIROBOTIC SURGERY
* MINIMALLY INVASIVE SURGERY
* GREENLIGHTTMLASER, HOLMIUM LASER, BIPOLAR, AND ADVANCED SURGICAL TREATMENT OPTIONS FOR ENLARGED PROSTATE (BENIGN PROSTATIC HYPERPLASIA OR BPH)
* INTERSTIM THERAPY AND BOTOX FOR OVERACTIVE BLADDER (OAB) AND NEUROLOGIC CONDITIONS OF THE BLADDER
* ADVANCED TREATMENT OPTIONS FOR FEMALE AND MALE URINARY INCONTINENCE
* URODYNAMICS
* COMPREHENSIVE KIDNEY STONE MANAGEMENT AND PREVENTION
* MENS HEALTH
PARKVIEW HEALTH [
* Proudly committed to bringing the HIGHEST QUALITY OF CARE TO NORTHEAST INDIANA AND NORTHWEST OHIO
* REGIONS LARGEST EMPLOYER WITH OVER 13,000 EMPLOYEES
* Health system is comprised of more than 800 WORLD-CLASS PROVIDERS in more than 45 SPECIALTIES in over 300 LOCATIONS.
* Named one of the NATIONS TOP EMPLOYERS by Forbes
* Named one of the NATIONS 15 TOP HEALTH SYSTEMS by IBM WATSON HEALTH
* Received national recognition from THE LEAPFROG GROUP for STRAIGHT AS IN PATIENT SAFETY
BENEFITS
_OUR EXCELLENT BENEFIT PACKAGE INCLUDES: [
* HIGHLY COMPETITIVE SALARIESPLUS ANNUAL INCENTIVE COMPENSATION OPPORTUNITY
* COMMENCEMENT BONUS
* PAID RELOCATION
* STUDENT LOAN ASSISTANCE
* RETIREMENT CONTRIBUTION PLAN
* FLEXIBLE SPENDING ACCOUNTS
* MEDICAL, DENTAL, VISION & LIFE INSURANCE
* SHORT AND LONG-TERM DISABILITY
* AND MANY OTHER NON-TRADITIONAL BENEFITS!
COMMUNITY HIGHLIGHTS
NORTHEAST INDIANA [ is in the middle of it all, LOCATED JUST THREE HOURS OR LESS by car from Midwest cities including CHICAGO, CINCINNATI, CLEVELAND, COLUMBUS AND INDIANAPOLIS but with its own unique vibe and easygoing lifestyle.
HERE, WE OFFER THE OPPORTUNITY TO CREATE YOUR VERSION OF THE AMERICAN DREAM, WHETHER YOURE LOOKING TO GROW YOUR CAREER, FAMILY OR HOME.
FORT WAYNE, _the regions hub and Indianas second largest city_, consistently ranks as ONE OF THE BEST PLACES TO LIVE IN THE U.S. and boasts some of the NATIONS LOWEST COST OF LIVING [
PUTTING THE LIFE IN YOUR WORK-LIFE BALANCE
NORTHEAST INDIANA has the _charm of small-town life_, but with _big-city amenities_, like VIBRANT DOWNTOWN FORT WAYNE [ It has DINING AND NIGHT LIFE [ that rival the _most eclectic_ places across the nation. We are big on OUTDOOR ADVENTURES [ and we love to explore. If youre a fan of professional SPORTS [ you wont be bored. If you like FAIRS, FESTIVALS AND HAPPENINGS [ youll have every weekend covered. There are so many EVENTS TO KEEP YOU BUSY [ every day of the week!
WE ENCOURAGE YOU TO COME VISIT OUR GROWING HEALTH SYSTEM AND VIBRANT COMMUNITY AND WE WILL COMMIT TO WELCOMING YOU WITH OUR BIG-HEARTED HOSPITALITY.
Join our TeamParkview Health is actively recruiting a Board E...