Company:
Request Technology - Craig Johnson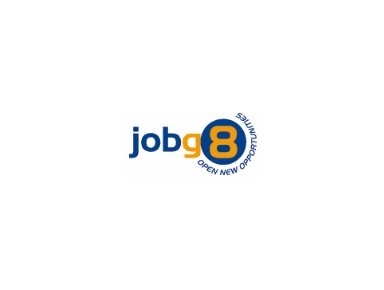 Prestigious Enterprise Company is currently seeking a Technology Process Business Analyst. Candidate is responsible for identifying, eliciting, analysing and validating business requirements outlined by business stakeholders and the appropriate IT Product Owner.
This role will ensure that business requirements are appropriately captured, documented and prioritized with the business, and may assist in the creation of business cases that quantify potential business benefits.
Responsibilities:
Contribute the planning and structuring of business requirements gathering sessions
Contribute to the development of plans, road-maps and strategies related to the specific business processes assigned to (aligned/involved with)
Assist business units and project management in development of time and cost projections associated with specific business processes they are involved in
Facilitate, elicit, and analyze business requirements targeted at improving operational maturity and/or efficiency/effectiveness
Analyze business processes and provide innovative and scalable solutions to increase operational maturity
Consult with other roles including business (or IT) clients, appropriate architects (enterprise, business, solution), and project manager to improve aggregate business process requirements
Identify areas of process improvement (efficiency and effectiveness) and recommend improvement solutions in order to support business activities
Collaborate with business clients on options, risk and impacts on business processes, along with cultural/change adoption
Document key processes within area of responsibility in a clear and concise way
Support association of benefits management framework that align to the designated process improvements
Actively identify risks and escalate upwards to ensure appropriate risk mitigation (as appropriate)
Collaborate with Solution Architects and Application Development or Financial Solution Teams to support translation of business requirements into functional and non-functional
Contribute to the organization of business requirements/processes in a repository for ongoing usage and reference
Collaborate with business and IT leadership to share business process knowledge and leading practices
Qualifications:
Ability to facilitate and elicit business requirements from a non-technical audience
Ability to understand and analyze the composition of business processes
Ability to understand how business and technology need to be aligned
Ability to understand (high-level) business implications for changes to business processes
Ability to communicate effectively with executive and operating management
Ability to produce the spectrum of business requirement artifacts
Ability to identify, assess applicability and apply new technologies and architectures in a high growth company
Ability to take direction but exercise independent thought and judgment
Collaborate across many teams within IT to deliver projects on time and on budget
Ability to manage multiple tasks and relationships within a fast-paced, team-oriented and lean environment
Subject to frequent interruptions; must be able to switch attention between tasks quickly
3+ years of related experience
Bachelors Degree in a related field with Business or Informational Technology Degree is preferred
Lean, Six Sigma or Agile experience is a plus