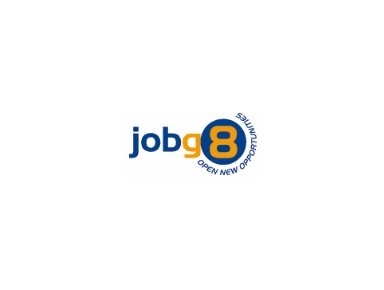 Radar Engineer
We are seeking a Radar Systems Engineer to support on-going radar research and development (R&D) efforts at one of the Army's premier R&D Centers of Excellence at Aberdeen Proving Ground (APG), Maryland. The ideal candidate will possess experience in; System design, system development, systems engineering, test, evaluation, data analysis, acquisitions and product management. Active TS/SCI clearance.
The Radar Engineer will collaborate with our customer and team to influence the next generation of radar systems, signal data processing technologies, radar open architecture concepts. The team supports the analysis, research, development, test and evaluation of new technologies for current and future Army radar systems, including Intelligence, Surveillance, and Reconnaissance (ISR), Synthetic Aperture Radar (SAR) and Moving Target Indicator (MTI), Foliage Penetration (FOPEN), and Force Protection (Counterfire Target Acquisition) radar systems.
 ;
Qualifications:
-BS (MS preferred) in Electrical Engineering, Physics, Computer Engineering, Computer Science or similar field.
-5+ years of experience in radar system design, development, engineering, test, evaluation, data analysis and model and simulation (M&S).
-5+ years of systems engineering experience with radar, EW and RF systems.
-5+ years' experience with Digital Signal Processing (DSP) and systems engineering and testing including algorithm development.
-Experience developing test plans, test procedures, schedules, and reports for laboratory and field tests/demonstrations.
-Experience in preparing technical reports, technical briefings, technical drawings, performance work statements, system developmental schedules, performance specifications, and requirements documentation.
-Experience developing and refining algorithms using MATLAB.
-Experience performing trade studies, research, and the analysis of radar concepts and capabilities.
-This position requires the selected candidate to hold an active Department of Defense TS/SCI level security clearance, which requires US citizenship while working in support of a government contract.
Please e-mail a resume with contact information to Jay J., (see below) or call.
(To insure formatting & print quality, you may also mail a copy to me).
When resumes are received, the candidate is contacted if there is a match, the situation is thoroughly described and the candidate tells us how they would like us to proceed. No information leaves our office without prior approval.
This creates long term relationships, which we encourage.
WSI is a specialty recruiting organization with over twenty years experience and fees paid by our selected client companies, freeing our hands to find top level candidates for better projects all over the USA.