Company:
Lancaster General Health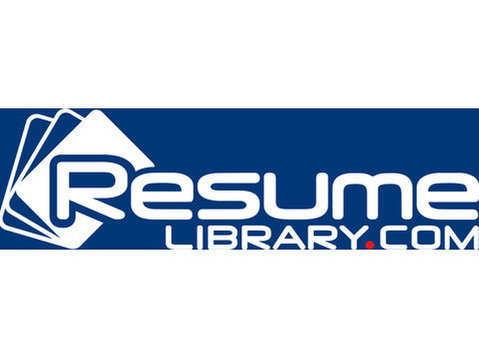 At Lancaster General Health, our culture is what sets us apart and creates a lasting impression of our health system in the community and in the hearts of our patients and their families. A role with us is more than just a job, we ask that you Live Your Legacy at LGH by finding your passion in your everyday role, committing to those you serve, and reaching for your personal best.
We are recognized as 1 of only 9 hospitals in the entire country with awards in , LEAPFROG and Healthgrades Americas 50 Best Hospitals. We have attained four-year Magnet recognition status for the fourth time with the American Nurses Credentialing Center (ANCC) and we are the 2018 recipient of the Foster G. McGaw Prize in recognition of the commitment to community service.
PENN MEDICINE LANCASTER GENERAL HEALTHoffers a comprehensive benefits package:
We believe that the best care for our patients starts with the best care for our employees. Our employee benefits programs help our employees get healthy and stay healthy. We offer a comprehensive compensation and benefits program so that our employees can stay actively engaged and committed to living their legacy every day. Together, we will continue to make medical advances that help people live longer, healthier lives.
Join us and be part of a team that empowers you to do more than your job and encourages you to:
LIVE YOUR PASSION. LIVE YOUR BEST. LIVE YOUR COMMITMENT. LIVE YOUR LEGACY.
COMPANY
Affilia Home Health
COST CENTER
3111 Lancaster Team
SUPERVISORY ORGANIZATION
Clinical Superv/Support - Lancaster
GRADE
BENEFITS OF JOINING PENN MEDICINE LANCASTER GENERAL HEALTH:
PENN MEDICINE LANCASTER GENERAL HEALTHcombines a Nationally Ranked Hospital with great schools, safe neighborhoods, affordable housing, local community events and festivals as well as a wealth of cultural and recreational activities. The scenic Susquehanna River Valley provides opportunities for fishing, skiing, kayaking, hiking and mountain biking in addition to easy access to NJ shoreline or Delaware beaches. Urban life is easily accessible, with New York, Baltimore, Philadelphia and Washington D.C. a train ride away. Local universities, Fulton Theatre, the downtown shopping and dining district and local sports teams make Lancaster a great place to Live, Work and Play.
SUMMARY
At Penn Medicine Home Health Lancaster General Health, your passion can touch and improve the lives of people in your community every day. We value our employees as our most important asset and we have been servicing adults and seniors with home health care services in the Lancaster area for dozens of years! If you enjoy helping others and making a difference in people's lives, working for Penn Medicine Home Health could be a perfect fit.
WHY SHOULD YOU JOIN OUR TEAM? WE HAVE AN EXCELLENT BENEFIT PACKAGE AND CLINICIANS WHO CARE DEEPLY ABOUT THEIR PATIENTS AND PEERS!
* Competitive Salaries
* 403b Match + additional employer contribution
* Paid Vacation, Holidays and Personal Time
* Medical, Dental and Vision Insurance
* Life and Accidental Death Insurance
* Voluntary Short-Term & Long-Term Disability Insurance
* Flexible Spending or Healthcare Savings Accounts
* Mileage Reimbursement
POSITION SUMMARY: Provides comprehensive, family-oriented nursing care to individuals in their place of residence in collaboration with other disciplines and external agencies as related to assigned patient and develops and implements a discharge plan.
ESSENTIAL FUNCTIONS: Qualified individuals must have the ability (with or without reasonable accommodation) to perform the following duties:
* Performs initial assessment visit to develop Plan of Care that includes realistic and measurable age-appropriate patient goals in collaboration with the patient and members of the health care team. Implements and evaluates the interventions identified in the medical and nursing Plans of Care and initiates necessary revisions.
* Coordinates home health aides, LPN, patient/caregiver and families in the provision of care.
* Promotes continuity of care through coordination of patient services through participation in patient care conferences with clinical mangers and other healthcare members.
* Documents the delivery of care to comply with regulatory requirements, agency policy, procedures and standards of practice.
* Performs cognitive, cultural, readiness, literacy, and skills assessment of patient to develop educational plan in collaboration with patient/caregiver and members of the health care team and implements and evaluates individualized patient education plan based on age-specific criteria.
* Serves as a liaison with internal and external customers to assure effective communication. Acts as a patient advocate to promote goal attainment.
* Displays time management and organizational skills.
* Demonstrates knowledge of basic and advanced cardiac diseases and treatment of patients (examples include but are not limited to cardiac/lung transplant patients, new and end stage CHF patients, Ventricular Assist Device patients)
* Demonstrated IV competence as defined by the agency.
JOB REQUIREMENTS
MINIMUM REQUIRED QUALIFICATIONS:
* Current RN license in the Commonwealth of Pennsylvania.
* CPR certification.
* Use of personal vehicle, valid PA Drivers license and auto insurance.
* Minimum one year clinical experience required.
DISCLAIMER
PENN MEDICINE LANCASTER GENERAL HEALTHis an Equal Opportunity Employer, committed to hiring a diverse workforce. All openings will be filled based on qualifications without regard to race, color, sex, sexual orientation, gender identity, national origin, marital status, veteran status, disability, age, religion or any other classification protected by law.
Search Firm Representatives please read carefully: PENN MEDICINE LANCASTER GENERAL HEALTHis not seeking assistance or accepting unsolicited resumes from search firms for this employment opportunity. Regardless of past practice, all resumes submitted by search firms to any employee at PENN MEDICINE LANCASTER GENERAL HEALTHvia-email, the Internet or directly to hiring managers at Penn Medicine Lancaster General Health in any form without a valid written search agreement in place for that position will be deemed the sole property of PENN MEDICINE LANCASTER GENERAL HEALTH, and no fee will be paid in the event the candidate is hired by PENN MEDICINE LANCASTER GENERAL HEALTHas a result of the referral or through other means.