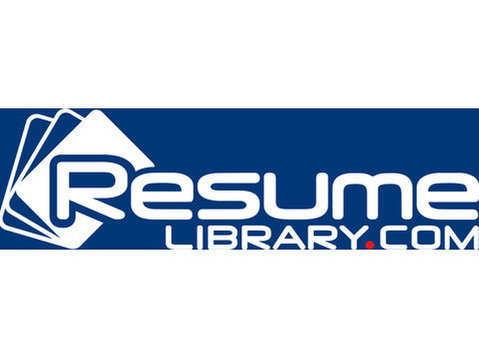 Overview:
The Social Worker provides social services to residents, their families and significant others to facilitate coping with the impact of illness, extended care placement and/or discharge and to achieve the maximum benefit from health care services.  The Social Worker assures each resident is provided with the necessary care and services to attain or maintain the highest level of psychosocial well being.  The Social Worker works with a predominantly adult geriatric population.
The Social Worker participates in resident care management and is responsible for carrying out established Social Services provisions.   
Responsibilities:
Duties and responsibilities of this position include, but are not limited to the following tasks and assignments:
 
Coordinates and supervises the medically-related social services provided by the facility's staff to assist residents in maintaining or improving their ability to manage their everyday physical, mental and psychosocial needs.  Assists in meeting the psychosocial needs of residents, their families and significant others as necessary in coping with the effects of illness, disability, treatments and stay in the facility. 
 
a)      Addresses advance directives upon admission and assists in the determination of the appropriate medical decision maker including assisting with guardianship when indicated.  Obtains prior advance directives and/or assists the resident in the completion of advance directives.  Ensures that the Policy and Procedure on Healthcare Decision Making is adhered to.
b)       Provides individual, family and group services designed to maximize psychosocial well-being.
c)      Through the assessment and care planning process identifies and seeks ways to support residents' individual needs and preferences, customary routines, concerns and choices.
d)     Promotes actions by staff members that maintain or enhance each resident's rights and dignity in full recognition of each resident's individuality.
e)      Assists residents and/or responsible parties in enrolling in a Medicare Part D plan if they have not previously enrolled.
f)       Maintains contact with family (with resident's permission) to report on changes in condition, current goals, discharge planning and encouragement to participate in the care planning process.
g)      Completes a thorough assessment of residents' psychosocial needs upon admission, quarterly, and with a change of condition.  All documentation is completed in accordance with the Social Services Policy and Procedure manual.
h)      Coordinates evaluations through Department of Aging AERS program to determine proper, appropriate placement for residents with mental retardation and severe mental illness.
i)        Oversees and coordinates the process of discharge planning to all other settings. Is responsible for the coordination of services i.e. home care, equipment, transportation, dialysis and assisting residents and/or their responsible parties in locating any other necessary community resources.  Communicates the discharge to all parties within the interdisciplinary team.  Initiates and tracks all necessary discharge documentation to insure its thorough and timely completion.
j)        Coordinates and tracks in-house psychiatric referrals, evaluations, and on-going services.
k)      Assists in the development of an interdisciplinary plan of care for residents.  Invites and schedules residents and/or responsible parties to participate in care plan meeting.  Coordinates participation of other interdisciplinary team members in meeting.  Responsible for the efficient operation of the care plan meeting.
l)        Through behavior modification provides alternative to drug therapy or restraints by understanding and explaining residents' behavior to staff members, assists staff in identifying ways to communicate with residents and identifying what needs staff members must meet.
m)    Provides support and grief counseling as indicated.  Introduces and coordinates hospice and palliative care services.
n)      Ongoing documentation in residents' medical records regarding social service interventions and plan of care.
o)      Participation in Resident Care Plan, interdisciplinary/committee and PPS meetings on a daily or as needed basis.
p)      Maintains a record and log of customer concerns and the resolution.
q)      Participates in facility orientation and education.
r)       Assists with coordination of room transfers.
s)       Collaborates with other departments to obtain resources for residents with special communication needs i.e. foreign language, sign language, aphasia.
t)       Assists with coordination of therapeutic leave of absences.
u)      Participates in the Lyfe program.
 
 
 
Supervises programs designated to the Social Services Department to include, but not limited to the following:
 
a)      Performance Improvement Committee participation.
b)      Resident Concern/Grievance Resolution coordination.
c)      Patient Care Advisory Committee facilitation.
d)     Ombudsman, APS, ARC, AERS liaison.
 
Abides by the standards identified in FutureCare's Statement of Corporate Ethics and the Corporate Compliance Plan.
 
Participation in professional development such as attendance at facility in-services and outside conferences and seminars addressing social service issues, must maintain professional credentials.
 
Other relevant duties as assigned
Qualifications:
Possesses a Bachelor's Degree, preferably in social work, and experience in a skilled nursing, sub-acute or complex health care setting.
Must be a Maryland Licensed Social Worker
Excellent interpersonal skills to appropriately relate to residents, their families, other staff members, department heads and community agency personnel.
Demonstrated strength in identifying the medically related social and emotional needs of all residents and to advocate and intervene on the behalf of residents' psychosocial well being.
Demonstrated oral and written communication skills.
The ability to discreetly manage confidential information.
The ability to function as a member of an interdisciplinary team.