Company:
FINBACK 670, Inc.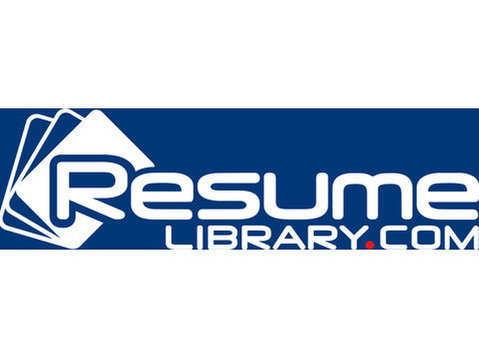 FINBACK 670, Inc. is seeking Yeoman – First Class crew members who are mission-driven and surroundings aware. "Make a hole and get it done" type individuals – that mesh with the balance of the Crew. We can only accomplish the assignment if we all do our part. Read on if you know how to lead; follow, and sometimes step aside.
It is not just another paperwork position – to be successful you will navigate Contract requirements; hit the mark - daily; anticipate challenges; design solutions, and implement positive change. An ideal candidate must be a self-starter with excellent written and spoken communication skills. The position requirements demand a very high degree of attention to detail and organizational abilities.
The Yeoman – First Class will spend their day coordinating contract requirements with clients regarding document production requests. This includes processing incoming and outgoing shipments of affidavits; HPD Applications – Lead-Free Housing; 24 CFR Part 35.125 (a)(1) and (b)(1) Notices; updating NYCHA Maximo Handheld concerns; coordinating The Helm Online™ - Program Matrix reports; attending local and remote meetings; assembling training packages necessary for the end user's successful integration of our software systems into a wide range of environmental field sampling projects. A successful candidate will need to communicate effectively with all related stakeholders: program managers, field staff, and FINBACK 670™ team members.
The position runs out of the Home Port – Baltimore office. Remote worker options are not available.
The successful candidate for the role of Yeoman – First Class will receive training for licensing and/or accreditation as a Lead-Based Paint Inspector, Risk Assessor, Asbestos Inspector, Asbestos Management Planner, and Residential Radon Measurement Provider.
Requirements
QUALIFICATIONS AND BASIC JOB REQUIREMENTS
At least 60 College Level Credits (documentation required).
Minimum 3 years of experience working in a fast-paced office environment such as a law firm; medical sales support; software application development; and or business development.
Above-average computer skills.
Proficient with Microsoft Office applications including above average Excel skills (e.g. pivot tables, flash fill, filtering, VLOOKUP, etc.).
Familiarity with UPS shipment and tracking software.
Excellent attention to detail and task prioritization skills.
Ability to interact confidently with field staff and management.
Ability to travel for training/certification.
Strong communication skills, both verbal and written.
Ability to communicate with both clients and team members in a professional and courteous manner.
Ability to follow verbal and written directions/communications and work independently to achieve deadlines and goals.
DUTIES WILL INCLUDE BUT NOT BE LIMITED TO:
Managing through to completion all production requests from The Helm Online™, built on the FINBACK 670™ framework.
Printing, sorting, and shipping letters to occupants and/or stakeholders that meet minimum requirements of 24 CFR 35.125(a)(1) and 24 CFR 35.125(b)(1) while incorporating client and or project-specific requirements.
Printing, sorting, and shipping of affidavits and completed regulatory exemption applications incorporating client and project-specific requirements.
Processing all incoming signed and notarized affidavits including scanning into The Helm Online™, built on the FINBACK 670™ framework.
Successfully complete all training courses (with minimum 80% exam scores) related to The Helm Online™ and obtain an expert level of knowledge regarding the software system's overall functionality. Training to be provided by FINBACK 670™ instructors.
Successfully complete and pass (exam scores minimum of 80%) all environmental training courses, designated by your Department Head, such as: EPA Lead-based Paint Inspector
EPA Lead Risk Assessor
EPA Asbestos Inspector
EPA Asbestos Management Planner
Demonstrate, after training and six (6) months of applying the skill set, an expert level of knowledge regarding: 40 CFR Part 745.227 – Work Practice Standards for Conducting Lead-Based Paint Activities: Target Housing and Child-Occupied Facilities.
40 CFR Part 763 – Asbestos
29 CFR Part 1926.62 – Lead in Construction Safety and Health Standards
24 CFR Part 35 – Lead-Based Paint Poisoning Prevention in Certain Residential Structures
State and local regulations
HUD Chapter 5 – Risk Assessment and Reevaluation
HUD Chapter 7 – Lead-Based Paint Inspection
HUD Chapter 15 – Clearance
HUD Chapter 16 – Investigation and Treatment of Dwellings that House Children with Elevated Blood Lead Levels
ASTM Standards: Visual Lead-based Paint Assessments
Chain of Custody and Laboratory Standards as they relate to: Paint Chips
Dust Wipes
Soil Samples
Think critically to offer solutions for program improvements and interfaces based on the reporting and reviewing processes.
Provide program oversight in accordance with federal, state, and local regulations to ensure compliance.
Provide your own iOS mobile telephone that is equipped to receive Company Outlook e-mail messages, calendar entries, and text messaging. The device shall have a built-in camera.
Attend, pass (scores greater than 80%), and maintain required training courses. These initial courses will include:
o EPA's Lead-based Paint Inspector and/or Risk Assessor course(s).
o EPA's Asbestos-containing Materials Inspector course.
o Solution 637/688 and The Helm Online.
Read, implement, and maintain the company's policies and procedures as set forth in the Handbook.
Receive an "acceptable" rating from an independent employee background investigation as provided by a third party.
Pass initial and ongoing employee drug screening tests.
Produce accurate reports.
Demonstrate working knowledge of FINBACK 670's computer network system.
Present a clean and professional appearance while wearing Company provided uniform(s) during working hours.
Any and all duties that may be assigned by the Company.
Benefits
WHY US?
FINBACK 670, Inc. is a Service-Disabled Veteran-owned Software as a Service (SaaS) business commissioned in 2006, and has Home Ports in Atlanta; Baltimore; Charleston; Denver; and Jacksonville. Smaller than most and larger than some, we are focused on solving challenges and utilizing software as a tool to empower the End User. We are data miners, data scientists, and Dashboard providers. We are a one‑stop Crew for all compliance-driven programs.
We offer a comprehensive benefits package including company health care, 401(k) retirement options, flexible medical spending accounts, flexible dependent care accounts, paid vacation, vacation and sick and safe leave as well as flexible work options.
If interested, please forward a cover letter and resume for consideration. Your cover letter shall indicate your background and how your experience relates and qualifies you for this position.