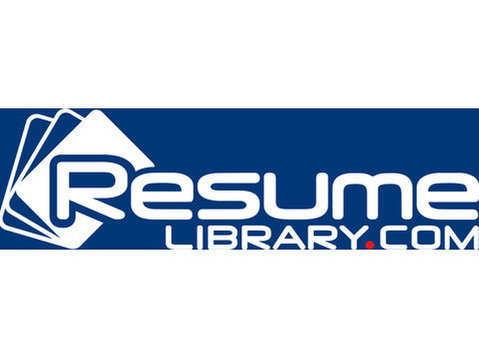 BUSINESS GROUP HIGHLIGHTS
DEFENSE
The Defense group supports the Department of Defense (DoD) mission to keep our homeland and its citizens safe. We provide solutions to improve the Nation's defense by providing software, systems engineering, IT, training and logistics and fleet management solutions.
RESPONSIBILITIES
JOB DESCRIPTION:
Participate in assessments of cybersecurity architectures and implementation and recommend improvements in flexibility, scalability, and security. Attend coordination and synchronization sessions within the geographic area focused on cybersecurity tasking, operations support, and maintenance of cybersecurity systems. Maintain awareness of system security status and recommend solutions to prevent unauthorized activities. Support monitoring of cybersecurity compliance and incident response actions. Participate in network operations planning and network engineering efforts to ensure sustainment of a secure system baseline.
LABOR CATEGORY DESCRIPTION:
* Ensures the rigorous application of cybersecurity policies, principles, and practices in the delivery of all Information Technology (IT) and cybersecurity services
* Develops and designs security solutions to maintain confidentiality, integrity, and availability of information throughout the enterprise
* Identifies, plans, and documents improvements to security controls currently in place
* Develops and documents recommendations and courses of action (COAs) to solve complex cybersecurity problems
* Develops and interprets cybersecurity requirements as part of the IT acquisition development process and assists in the formulation of cybersecurity/IT budgets
* Plans and schedules the installation of new or modified security hardware, operating systems, and software applications
* Ensures the assessment and implementation of identified computer and network environment fixes such as system patches and fixes associated with specific technical vulnerabilities as part of the Cybersecurity Vulnerability Management program
* Guides the implementation of appropriate operational structures and processes to ensure an effective cybersecurity program, including boundary defense, incident detection, and response
* Possesses an in-depth understanding and the ability to apply intermediate concepts of cyber engineering and cybersecurity
* Maintains in-depth knowledge and understanding of the DOD cybersecurity policies and the Risk Management Framework
* With no guidance, conducts cybersecurity engineering research and analysis, provides recommendations for the implementation of security mechanisms, and provides educational briefings on the recommended cybersecurity mechanism
* Contributes substantive content to the development of cybersecurity documentation, concept papers, and test plans required by Command policies and the Risk Management Framework
* Maintains comprehensive knowledge and understanding of DOD and/or Intelligence Community (IC) engineering efforts, across multiple engineering disciplines with no guidance, evaluates functional operation and performance in light of test results and makes recommendations regarding C&A
QUALIFICATIONS
LABOR CATEGORY QUALIFICATIONS (REQUIRED):
* Minimum 10 years of experience with cybersecurity or information assurance
* Minimum of Bachelors Degree in a technical or business discipline from an accredited college or university in Computer Science, Cybersecurity, Computer Engineering, or related discipline
* Minimum DOD 8140/DOD 8570 IAM Level II Certification
* Strong attention to detail and organizational skills. Excellent communications skills.
* TS/SCI Poly REQUIRED
ADDITIONAL CAPABILITIES DESIRED:
* Cloud/virtualization technology cybersecurity experience
* Linux cybersecurity experience
* Network engineering experience
* Cybersecurity architecture solutions experience
* Experience with USCYBERCOM, its components, or a related cyber role.
* Ethical hacker concepts familiarization
ABOUT PERSPECTA
What matters to our nation, is what matters to us. At Perspecta, everything we do, from conducting innovative research to cultivating strong relationships, supports one imperative: ensuring that your work succeeds. Our company was formed to bring a broad array of capabilities to all parts of the public sectorfrom investigative services and IT strategy to systems work and next-generation engineering.
Our promise is simple: never stop solving our nations most complex challenges. And with a workforce of approximately 14,000, more than 48 percent of which is cleared, we have been trusted to do just that, as a partner of choice across the entire sector.
Perspecta is anAA/EEO [ - All qualified applicants will receive consideration for employment without regard to race, color, religion, sex, sexual orientation, gender identity, national origin, disability or protected veteran status.
As a government contractor, Perspecta abides by the following provision
PAY TRANSPARENCY NONDISCRIMINATION PROVISION
The contractor will not discharge or in any other manner discriminate against employees or applicants because they have inquired about, discussed, or disclosed their own pay or the pay of another employee or applicant. However, employees who have access to the compensation information of other employees or applicants as a part of their essential job functions cannot disclose the pay of the other employees or applicants to individuals who do not otherwise have access to compensation information, unless the disclosure is (a) in response to a formal complaint or charge, (b) in furtherance of an investigation, proceeding, hearing, or action, including an investigation conducted by the employer, or (c) consistent with the contractors legal duty to furnish information. 41 CFR 60-1.35(c).