Company:
Costello Medical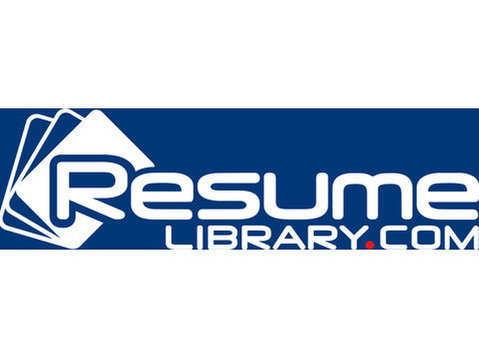 About Costello Medical
Costello Medical is a rapidly growing global healthcare agency specializing in medical communication and health economic and outcomes research. We work with a wide range of clients, including the industrys most successful pharmaceutical and medical technology companies, patient and public health bodies and charitable organizations. Our lasting client partnerships create a direct and measurable impact on the successful launch of novel therapies and devices across a wide range of disease areas. Our vision is to be a community of the very best people, constantly challenging ourselves to make meaningful and outstanding contributions to improving healthcare.
We are committed to our company values which are central to creating our fun, friendly and innovative workplace in which we strive to deliver the highest standards of quality.
We were founded in Cambridge, UK, in 2008 and have grown to a team of over 150 based across multiple offices in the UK and Singapore. In January 2020 we opened our first US office to better serve our existing US clients and to expand our US and global reach.
About the Role
Do you have experience of successfully delivering medical communications projects? Do you enjoy building and maintaining client relationships? Are you looking to join a growing company offering excellent career prospects? Costello Medical are growing quickly through demand from both new and existing clients and are therefore looking for candidates with prior experience in medical communications who enjoy content delivery and project and client management to join us as Senior Analysts or Senior Medical Writers.
Senior Analysts and Senior Medical Writers take a leading role across projects and work alongside the project team to ensure that projects are delivered to an exceptionally high-standard in line with agreed timelines. This involves providing strategic advice to clients at project initiation, supervision of the project team and regular interaction with clients. Senior Analysts and Senior Medical Writers are central to the quality control of the project, involving the review of colleagues work and the provision of constructive feedback.
You will also play a key role in contributing to business development by developing and maintaining excellent client relationships and identifying opportunities to provide additional services to clients within projects.
We would welcome applications from those who already have experience delivering projects in any of these areas, but we are seeking those who are flexible and willing to contribute to a wide variety of projects. You will be expected to work across different accounts spanning multiple disease areas and therefore should be able to familiarize yourself with new areas quickly.
Requirements
We are looking for individuals who are collaborative, self-motivated and enthusiastic with a strong and demonstrable background in the medical communications sector. You will take pride in producing exceptionally high-quality work and will relish the opportunity to build successful client relationships. You will identify and capitalize on opportunities to go above and beyond for clients and exceed their expectations wherever possible.
You will thrive in a fast-paced environment, be highly organized and able to manage project timelines across multiple projects. You will also be willing to step up and support your project team as needed.
Essential requirements for the role are:
* A degree level or higher qualification in a scientific discipline (minimum GPA 3.3). We welcome applications from candidates with a diverse range of specialisms, including but not limited to; biology, chemistry, pharmacy and medicine
* At least 2 years professional experience in a medical communications role
* Exceptional attention to detail and high degree of written accuracy
* Excellent proficiency in written English and arithmetic
* Strong scientific writing skills, and the ability to tailor writing style to different audiences
* Project management skills sufficient to enable timely project delivery
* Excellent data presentation skills, including the ability to use Excel, PowerPoint and Word effectively and efficiently, to produce a professional, high standard of work
* Sufficient technical and strategic knowledge to provide clients with recommendations on project content and approach
* Capacity to maintain exceptional customer service and quality of deliverables under multiple competing demands. Experience in communicating directly with clients including responding to different communication styles, as well as a proven ability to build robust and sustainable client relationships
* Ability to motivate colleagues and take a leadership role in the delivery of project components
Benefits
We are proud of the friendly and supportive environment that we generate for employees and the opportunities offered for quick progression and increased responsibility. We provide full funding for a range of substantial postgraduate qualifications with paid study leave, exceptional internal training, opportunities to work on pro bono and charitable projects, and regular company-funded social activities.
What We Offer
* Competitive starting salary, based on qualifications and prior experience. Salary increases are awarded annually and again on promotion, with discretionary cash bonuses paid twice per year
* Private medical and dental insurance
* Generous paid leave entitlement
* Retirement savings (401k)
* Paid funding for external education and study leave
* Comprehensive travel insurance
* Flexible working hours
Please click here [ to learn about our reward package and the other benefits of working for Costello Medical.
How to Apply
Please submit your resume and cover letter via our online application form. In your cover letter you should explain why you think you would be suited to the role and why you would like to join Costello Medical. Your resume should clearly state the grades you have received, or are due to receive, for your undergraduate and post-graduate degrees. Please contact the Talent Acquisition team at if you have any questions about the role or application process.