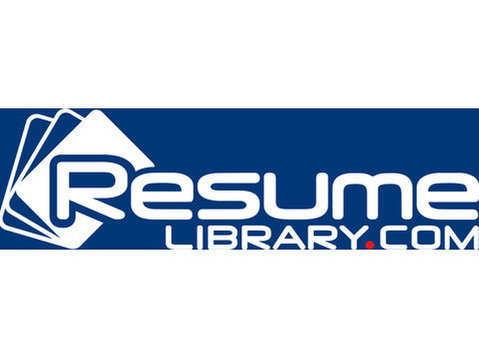 PEI Media is launching a membership network for Chief Financial Officers and Chief Operating Officers within private equity in North America.
The Network provides opportunities to connect and share through regular virtual and in-person meetings and conferences, one-to-one introductions, and small-scale workshops.
The most critical ingredient for success is engagement. We therefore have created the important role of Community Manager, based in New York.
Purpose of Role
The face of a network of chief financial officers and chief operating officers working in North American private equity firms, the Community Managers #1 objective is to connect peers in a welcoming and trusted environment where they can exchange best practice ideas. The role facilitates introductions of members to each other, ensures their questions are answered, drives conversations, alerts them to events and developments relevant to their needs, and sets the standards of engagement. Keenly proactive, the Community Manager provokes conversation and connections (both at small and large scale) and identifies themes and issues that demand valuable gatherings in person or virtually, and useful content.
Requirements
Key Responsibilities
* Introduce and welcome new members
* Connect new members to relevant peers
* Identify individual and peer group needs of members
* Spark conversations around timely and relevant topics
* Commission contributions from prominent members and outside experts
* Create reasons to meet (virtually or in-person) relevant to members
* Work closely with colleagues in investor and member acquisition, marketing, editorial, central data office, memberships and product development
* Ensure we adopt a network-first /content-second/events-third approach to building the membership
* Establish and develop useful performance metrics and KPIs
* Create and attend Advisory Board meetings, contribute to agenda, interpret board contributions, record and action agreed outputs
Qualifications
* A recent background in community management, events or content creation
* Highly organised
* Prior knowledge of participants in private markets is welcome
* A broad understanding of financial markets
Individual Characteristics
* Curiosity
* Social
* Keen to bring interesting people together
* At ease with new technology
* Cares about metrics, feedback and commercial success
* Quick to experiment and learn fast
Additional Information
* Reports to: Adam Smallman, Director of Membership Programs, in London
* Will work closely with a global team of networking managers
* Close regular contact with our teams and leadership on events, editorial, community and marketing
Benefits
Competitive.
We strive to ensure that opportunities to work and develop at PEI Media are fair, inclusive, and open to all. We welcome applications from all qualified candidates, regardless of age, disability, gender identity, or gender expression, race, ethnicity, religion or belief, sex, sexual orientation, or any other equality characteristic
PEI Media supports flexible working arrangements, and we welcome career returners.
About us
PEI Medias B2B publications cater to senior financial professionals working and investing in alternative asset classes, including private equity, real estate, infrastructure and private debt. People who thrive at our publications are smart, ambitious and committed. They combine a down-to-earth attitude with the ability to come to the table with fresh ideas. We can provide an exciting career opportunity where personal growth and advancement are aligned to the rapid development of an award-winning, international company. Learn more by visiting [ [
Annual Leave
Full-time UK employees are entitled to 25 days of annual leave + the eight public holidays. PEI offers all permanent employees (ie, employees who have successfully passed their probation period), an option to flex their holidays up or down by three days to suit their needs. Please note, this is not about selling back unused allowance for the current year, but rather planning for the year ahead
Pension
PEI considers it is important to encourage people to save for their retirement. PEI partners with Standard Life to offer you a Company Pension scheme for which you will become eligible once you have successfully passed your probation period. The plan is co-funded by the Company (PEI contribution of equivalent of 4.5% of salary) and a contribution from you of 4.5%.
Private Medical Insurance
Upon the successful completion of your probation period, you will be eligible to join the PEI Private Medical Insurance via BUPA. This is a free benefit to you, but it is taxable. More information will be available on the scheme details during employment.
Salary Sacrifice Schemes
Upon the successful completion of your probation period, you will be eligible to benefit from other salary sacrifice schemes, such as a season ticket loan and a Cycle to Work scheme
Parental Leave
PEI offers a tenure-based enhanced parental leave policy for all UK based employees. More information on this scheme can be obtained from the HR team.
Learning and Development Opportunities
PEI takes a bespoke approach to learning and development opportunities. We believe that everyones needs are different but are very happy to review your ambitions and development areas with you on an individual basis. There are some schemes within PEI to help employees reach their full potential with a mixture of in-house, classroom and paid-for training. More information about which can be sourced from the HR team.