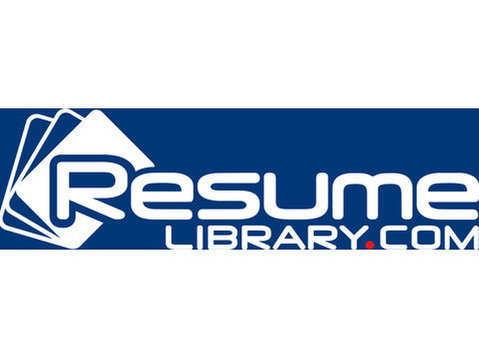 Who we are
Rokt is expanding rapidly and globally operating in 16+ markets worldwide, with its headquarters in NYC, and a major R&D hub in Sydney. As the global leader in ecommerce technology, Rokt powers the Transaction Moment of best-in-class companies including Live Nation, Groupon, Staples, Lands' End, Fanatics, GoDaddy, Vistaprint, and HelloFresh. Our mission: To make ecommerce smarter, faster, and better.
With annual revenues of more than US$200M and a vibrant company culture, Rokt has been listed in Great Places to Work in the US and Australia. Our award-winning culture is guided by our five core values: Smart with Humility, Own the Outcomes, Force for Good, Conquer New Frontiers, and Enjoy the Ride. These values help us attract, engage, and develop the right talent around the globe and ensure we have the right conditions to do our best work.
Keen to join a fast-growing company and a vibrant culture? Learn more at [
RESPONSIBILITIES
* Develop the business development strategy for your pod with the executive team to plan the appropriate growth for the business & provide quarterly forecasts of expected growth
* Penetrate target accounts at corporate levels through executive briefings/meetings to develop an intimate understanding of customer's business, technical issues and organizational structure, and document using appropriate systems.
* Move client prospects through the funnel, from consideration to executed contract including managing the pitch process; oversee internal process for responding to RFPs and preparing for pitches
* Manage successful working relationships with Executive team, SDRs, VP Operations Consulting & Industry Vertical VPs to successfully acquire, launch and grow supply partners.
* Contribute to the development of Rokts marketing materials, including credentials / capabilities, case studies and collateral material.
* Maintain updated Hubspot database of prospect contacts, leads, and deal opportunities.
* Ultimately continuously achieve quarterly and annual revenue goal
Requirements
* 8+ years experience with proven track record of closing high value solution sales in complex SaaS/ Technology services services at between a $4 to 20 million deal size
* Must have a proven track record of selling into and building credible relationships at the "C" level as well as through the organisation
* Professional client-facing skills. Polished, articulate and credible when communicating with partners in business and social settings. Full comprehension of client businesses and needs.
* A curious mind with a strong desire to leverage creative problem-solving skills to develop new ideas and revenue opportunities for the organisation.
* Demonstrated ability to think conceptually as well as engage in the detail
* Entrepreneurial background, attitude or ambition is a plus. Ability to work independently and collaborate with internal constituencies is key.
* Excellent written, interpersonal, verbal and listening skills.
* Understanding of digital media and emerging marketing and ad tech is preferred
* Past experience and deep executive knowledge & credibility of one of our priority industry verticals of ecommerce/Retail, Travel or Events & Ticketing is a bonus
* Bachelor's/Master's degree. Post-graduate degree not a requirement but well received.
Benefits
* Force for Good. We actively invest in the growth of our people and strengthening of our communities. Our NY Office is 100% vaccinated to keep our employees and community safe and healthy. This includes all Roktstars, clients, contractors, vendors and suppliers who will be onsite at the Rokt New York Office.
* Work with the greatest talent in town. Our recruiting process is tough. We hold a high bar because we have a high performing, high-velocity culture - we only want the brightest and the best.
* Join a community. We believe the best things happen when we come together to solve complex problems and make meaningful connections with each other through interest groups, sports clubs, and social events.
* Accelerate your career. Develop through our global training events, Level Up investment, online training courses, and our fantastic people leaders. Take your career to Roktspeed - Grow your career in our rapidly growing company.
* Take a break. When you work hard, we know you also need to rest. We offer generous time off and parental leave policies, as well as mental health and wellness days for all employees. We also believe taking time off in sync with one another is important. As such, we shut down our offices every year in late December/early January for two weeks, partially sponsored by the company. We also offer a paid Roktstar Sabbatical for employees who have been with us 3 years or more.
* Stay happy and healthy. Enjoy catered lunch 3 times a week and healthy snacks in the office. Plus join the gym on us! In the US, access generous retirement plans like a 4% dollar-for-dollar 401K matching plan and get fully funded premium health insurance for your whole family. And our NYC Office is dog friendly!
* Become a shareholder. All Roktstars have stock options. If we succeed, everyone enjoys the upside.
* See the world! Along with our global all-staff events in amazing locations (Phuket, Thailand in January 2020), we also offer generous relocation packages for those interested in moving to another Rokt office. We have cool offices in great cities - Tokyo, New York, Singapore, Sydney.
* We believe in equality. Rokt is an Equal Opportunity Employer and recognizes that a diverse workforce is crucial to our success as a business. We would love you to apply for one of our open roles - irrespective of socio-economic status or background, age, gender identity, race, religion, sexual orientation, color, pregnancy, carer/family responsibilities, national and social origin, political opinion, marital, veteran, or disability status.