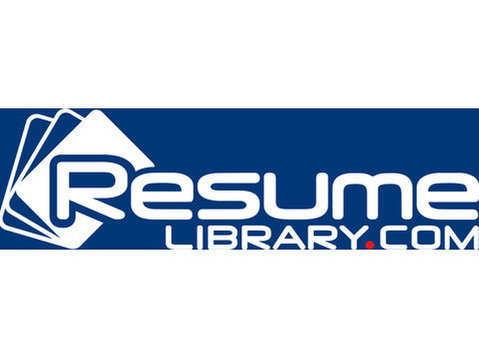 LIVunLtd is constantly on the search for a Club Manager to join our growing team. The Club Manager will help ensure the smooth and efficient operational procedures within all areas of the amenity space enabling LIVunLtd to provide the highest level of customer service. This position is perfect for individuals with experience in fitness center operations who are highly motivated, positive, outgoing leaders with a passion for delivering superior service. Managerial experience is required and events experience is a plus! This is a full-time position that has a budgeted annual salary of $45,000-$50,000 per year.
ESSENTIAL RESPONSIBILITIES
Operations + Facility Management
* Oversee day-to-day operations of facilities including;
* Daily, weekly and monthly checklists for proper cleaning and maintenance of equipment and amenity spaces.
* Daily upkeep of the esthetics of the amenity facilities.
* Reporting and following up with property management on all issues that fall under the responsibility of the property: (HVAC, lighting, plumbing, paint, hazards, etc.).
* Implement operational procedures & protocols for access to facilities.
* Staff facility according to approved and budgeted schedule.
* Approve timecards and paid time off.
* Track inventory of all supplies and follow purchasing procedures to replenish.
* Ensure compliance with safety / emergency / incident / accident protocols.
* Prepare Monthly and Annual Board Reports: amenity usage statistics, participation, income/expenditure, event and activity summaries, operational improvements and updates, and further recommendations.
* Prepare monthly internal corporate reports for Accounting Department to monitor budget.
* Maintain effective communication with residents, supervisors, building management and ownership to advise of amenity operational needs, happenings and occurrences.
* Assist in staff interview process for: Assistant Manager, Receptionists, Lifeguards, and Porters.
* Partner with Human Resources to perform administrative tasks; such as, assisting new hires with onboarding (reviewing job descriptions and assisting with completion of HR paperwork), and complete other paperwork as necessary (change forms, written warnings, accident reports, etc).
* Train and educate staff on all facility procedures.
* Dress professionally and polished at all times; when applicable wear corporate approved LIV apparel while working.
* Adhere and adapt to all current and new LIVunLtd policy, procedures and initiatives.
Fitness + Group Fitness Programs
* Receive client and resident input and requests for specific group fitness programming.
* Create and distribute monthly calendar of classes and activities related to the property.
* Collaborate with LIVunLtds Fitness Director to create a recurring schedule of group fitness classes based on the allocated budget and clientele interest.
* Collect daily attendance data from class instructors and report the totals each month to Fitness Director and VP, Operations.
* Act as residents point of contact for promoting and booking LIVunLtds personal training sessions, private instruction, massage and spa services.
Pool Operations
* Report any issues or repair needs immediately to property management, LIVunLtd management, as well as to pool service provider and all parties necessary to maintain compliance requirements.
* Identify and propose repairs, annual maintenance and upgrade items.
* Monitor Lifeguard attendance and performance.
* Maintain Department of Health daily, weekly and monthly recording on chemistry, system maintenance, and usage.
* Maintain OSHA standards and regulations.
* Ensure that a proper maintenance schedule is executed by pool vendor according to standard daily / weekly / monthly tasks such as mechanical system inspection, backwash, chemical distribution, etc.
Requirements
* Qualified candidates must have an upscale service experience in either luxury hospitality, fitness and / or health.
* Experience with pool management and pool maintenance is a plus.
* Must have the ability to communicate clearly and effectively ability in multiple languages is an additional asset.
* Excellent verbal and written communication skills.
* Proficient in Google suite and MS Office (Word and Excel).
* Ability to work independently with remote supervision.
* Ability to work with all levels of staffing, other management and clientele.
* A proven track record in delivering high end customer service.
* Thrive in a dynamic, fast paced environment.
* Without hesitation, must assist coworkers in any manner necessary to maintain a collective, smooth effort in providing excellent services.
* Must have basic knowledge of surrounding neighborhood and a razor sharp sense of hospitality.
Benefits
As a Member of the LIVunLtd Team you can expect
* Growth opportunities
* A fun, friendly, professional working environment
* Competitive compensation within industry standards
This job description is intended to describe the general requirements for the position. It is not a complete statement of duties, responsibilities or requirements. Other duties not listed here may be assigned as necessary to ensure the proper operations of the department.
LIVunLtd is an equal opportunity employer. For more information regarding our career opportunities, please visit our website.
All your information will be kept confidential according to EEO guidelines. Must have a legal right to work in the United States.