Company:
Action Against Hunger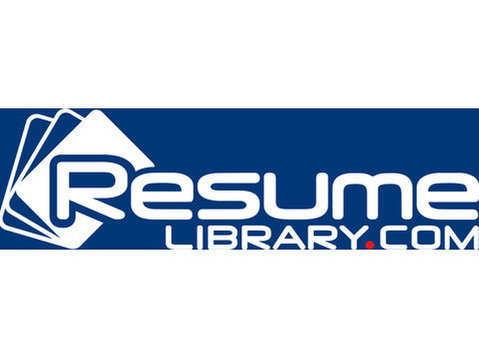 Action Against Hunger-USA is part of the Action Against Hunger International network, which provides humanitarian relief in over 40 countries worldwide in the sectors of nutrition, health, water/sanitation, and food security. Action Against Hunger-USA, an independent NGO, currently manages operations in 7 countries: Ethiopia, Haiti, Kenya, Somalia, South Sudan, Tanzania, Uganda and Action Against Hunger-USA has over $60 million in programs, and approximately 1,600 permanent staff based in New York City, Washington D.C, Nairobi, and country offices. Additional growth is anticipated
Summary of Position
The Pharmaceutical Officer will be responsible for technical oversight, operations support and quality control of all nutrition therapeutic commodities, medical drugs and equipment in Somalia Country Office
Purpose:
The position holder is responsible for management of inbound and outbound flow of all medical, nutrition and pharmaceutical related products in the central pharmacy in Mogadishu and field locations according to Action Against Hunger SOPs for management of drugs. He or she will be responsible for technical guidance, review as well as consolidation of all country orders at the country level, quantification of needs, quality control, stock monitoring, reporting and implement a system of logical and rigorous archiving at all levels of dispensation.
Key Activities include:
* Ensuring/analyzing data collection (stock, consumption) from all field bases and, where relevant, from the Dispensation Sites, and inputting in appropriate excel/database files.
* Analyzing this data in order to optimize the management of drugs/medicines and medical equipment (needs assessment, cold chain, expiry dates, stock surplus/shortage).
* Provide real time, all reliable stock data, consumption, use of drugs/medicines and health products for each project at all field bases.
* Technical oversight in physical integrity of central pharmacy at country level and any district/regional level stores for medical and health supplies
* Provide real time, all reliable stock data, consumption, use of drugs/medicines and health products for each project at all field bases.
* Support regional Pharmaceutical focal in technical assessment of approved supplies on bi-annual basis.
* Collecting information for any possible internal or external audits
* Facilitating sourcing activities during procurement (selection of sources, etc.)in close liason with regional pharmaceutical focal
* Supporting the State/region Nutrition and Nutrition PMs and Health Specialist in managing medical procurements
* Providing technical support through internal training on physical integrity of central pharmacy within facilities, stock management, rational use of medical products, critical analysis of consumption data
GENDER EQUALITY COMMITMENTS & ZERO TOLERANCE TO ABUSE
* Foster an environment that reinforces values of women and men, and equal access to information.
* Provide a work environment where women and men must be evaluated and promoted based on their skills and performance.
* Promote a safe, secure, and respectful environment for all stakeholders, particularly for children, beneficiaries, and members of staff.
* Help to prevent any type of abuse including workplace harassment and sexual abuse and exploitation.
* Respect beneficiaries women, men, children (boys and girls) regardless of gender, sex orientation, disability, religion, race, color, ancestry, national origin, age, or marital status.
* Value and respect all cultures.
Requirements
DO YOU MEET THE PROFILE REQUIRED CRITERIA ?
* Bachelor degree in Pharmacy or Advanced Diploma in Pharmacy Management or Pharmaceutical Sales and Marketing (Bac+ 4 minimum)
* Professional experience in management of medical stock is strongly recommended
* Significant professional experience in pharmacy organization and management.
* Experience within a NGO is desirable
* Excellent skills in data management and analysis
* Capacity in needs assessment and supply of drugs/medicines to health facilities
* Skills in stock management and in the analysis of data from a stock: average consumption, risk of shortage, risk of outdated, risk of over-storage
* Good understanding of the functioning of the national medical supply chain, particularly at the Country level (hospitals, Primary health centers, PHUs etc.)
* Good command of Excel, Word and Outlook is imperative
* Fluent written and spoken English
* Demonstrated ability to establish, maintain and manage relationships with various stakeholders
* Excellent organizational and time management skills including ability to plan for multiple contingencies and strong attention to detail.
* Genuine interest in and commitment to humanitarian principles
* Flexible approach and willingness to take on additional tasks
* Excellent communication and advocacy skills, preferably in international development, with preference for those that have professional experience working in Africa.
* Excellent English language skills: both written and spoken
* Strong understanding of current lobbying and policy development landscape.
* Ability to translate complex information in a compelling and accessible way for non-technical audiences.
* Experience in developing and advocating for gender equality and child rights policies.
* Ability to develop analytical evidence-based policy papers and reports.
* Excellent skills in problem-solving, analysis, and critical thinking.
* Outstanding interpersonal communication and presentation skills, including the presence to deal effectively with diverse constituencies including senior management.
* Initiative in thought leadership, innovation, and creativity.
* Good team player with strong relationship building skills, ability to engage and inspire others
* Skills in content editing and writing publications including monthly newsletters, articles, and the annual report.
* Experience in developing organic social media and website content including blogs and moderating social media communities.
* Experience developing media strategies and press releases, and managing media relationships
Benefits
Action Against Hunger-USA provides all staff with an attractive salary & benefits package. We provide equal employment opportunities (EEO) to all employees & qualified applicants for employment without regard to race, color, religion, gender, ancestry, sexual orientation, national origin, age, handicap, disability, marital status, or status as a veteran. Action Against Hunger-USA complies with all applicable laws governing nondiscrimination in employment.
HOW TO APPLY
Due to Urgent need to fill this position, Applications will be reviewed on rolling bases.