Company:
Charlotte Tilbury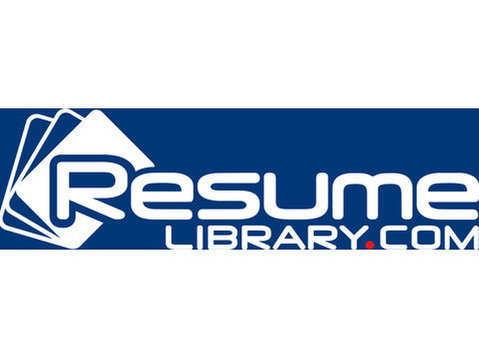 Founded by British makeup artist, Charlotte Tilbury MBE, in 2013, Charlotte Tilbury Beauty revolutionised the face of the global beauty industry by de-coding makeup application for every person, at any age, with an easy-to-use, easy-to-choose, easy-to-gift range. Today, Charlotte Tilbury Beauty, continues to break records across countries, channels, and categories. The company now employs over 1,100 people globally and is available to buy in over 76 locations via
What the job does:
The Assistant Manager, Visual Merchandising will support the VM Senior Manager and the VP of SD & VM across all activities planned on our distribution calendar for Sephora. They will support in successfully translating and implementing the placement of all regional visual standards, planograms, 3D renderings, 2D graphic artwork and guidelines set forth under the directive of the global team at Charlotte Tilbury Beauty. Be a key creative contributor to design regional needs including gondola updates, in store animations/ pop ups and in store events. Be responsible for all administrative, visual logistics and directives across all different activities planned on our VM/marketing/sales calendar. This role also requires the Assistant VM Manager to build partnerships with sales managers, creative agencies, manufacturers, suppliers, printers and follow up processes necessary to effectively complete directives with extreme high standards.
The work is based in our New York office, but will require travel to visit suppliers, check artwork, productions and mock-up of units, visuals, and other props developed for the final installations. This will include supporting all VM collateral, including raising and tracking POs, receiving invoices, and reviewing costs. Manage all aspects from graphic design to in store execution, including check quality of prints, and make sure all VM is implemented as per Charlotte Tilbury standards and in agreement with retailers, and suppliers, to ensure they are executed effectively across all North America and local distribution channels.
Day to day activities will vary depending on the priority of the business and on the level of visual merchandising work being undertaken.
Reporting Relationships: Reporting to the VM Senior Manager
Key Responsibilities:
Take ownership of all VM Sephora projects, design and logistics for North America.
Responsibilities and essential job functions include but are not limited to the following:
* Support the Senior Manager and work collaboratively with internal NA teams as well as the Global teams to ensure Charlotte Tilbury standards are met.
* New launches and in store execution is delivered on time, in budget and to brand standard across region
* Responsible for 3D renderings as well as all Sephora fixture 2D graphic designs and layouts in Illustrator
* Listen to and develop a deep understanding of local consumers and generate new insights to inspire the beauty industry
* Ensure a compelling customer experience by constantly improving the visual merchandising within stores and maintaining interest through innovation
* Develop and nurture relationships with all key stakeholders- Internal departments/ Regional managers/ Key retailers/ Key suppliers/ Global team
* Leverage strong organizational and communication skills to manage multiple projects at one time and deliver all projects on time with production and delivered to store for launch
* Attend regular meetings with wider teams to ensure a collaborative working relationship with cross function teams
* Create presentations/concepts/ design proposals alongside the VM and SD teams
* Raise POs, receive and keep track of invoices, control expenditure of any orders placed for each individual project
Requirements
You will have:
* Minimum of 2-3 years of related visual experience withing the beauty industry and experience working with Sephora required
* Photoshop, Illustrator and InDesign. Rhino and Keyshot is needed
* Organized self-starter with an ability to work in a fast-moving environment
* Excellent time and project management skills with a proactive nature and results-driven, positive can do attitude and being a team player is essential
* Strong attention to detail to produce accurate and high-quality work
* Ability to work quickly in a fast-paced environment and nimble working style
* Effectively communicates and has strong interpersonal skills
* Have a strong interest in cosmetics, fashion, retail and product
* A creative mind who can also deliver commercially, accurately and effectively
* Able to work autonomously, but also thrives in a team environment
* Excellent eye for detail, style, design, and color
* Resourceful and creative problem solver
* Proficient in Microsoft Office: Outlook, Word, Excel, PowerPoint
* Must have knowledge and be able to use Adobe Creative Cloud (specifically Excel)
Benefits
Company Benefits:
* Generous staff discount to use on all products
* Access to Tilbury Treats our very own rewards platform allowing you to save money and gain money cant buy discounts on anything from gym memberships to cinema tickets
* Medical, dental and vision benefits
* Commuter Benefits (Pre-tax)
* Flex Spending Account (FSA)
* Employee Assistance Program (EAP)
* 401(k) with Company match
* Paid Time Off
* Birthday PTO
At Charlotte Tilbury, our mission is to empower everybody in the world to be the most beautiful version of themselves. We support this by encouraging and hiring people with diverse backgrounds, voices, beliefs, and perspectives into our growing global workforce. By doing so, we better serve our communities, customers, employees - and the candidates that take part in our recruitment process.
WE WOULD LOVE TO WELCOME YOU TO OUR DREAM TEAMAPPLY TODAY!