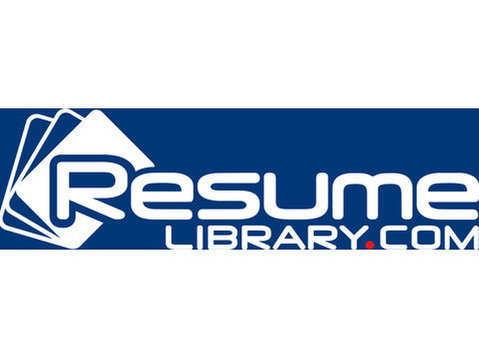 ConsumerTrack is unique in the digital marketing and media industry - we combine marketing, digital, content and fintech. Our performance based approach increases brand awareness and generates targeted audience engagement on our internal web properties and partner sites.
Learn More About What We Do [
ConsumerTrack is continuing to grow rapidly and we're looking to add a Senior Technical Talent Acquisition Partner to the team who will help us continue to raise our talent game! The ideal candidate is strategic and consultative in their approach and is someone who is passionate about all things talent acquisition.
The Technical TA Specialist will be responsible for full cycle recruiting which includes identifying and attracting the best technical minds around while ensuring that each candidate experiences nothing but the best in every interaction with our organization. This person will work closely with the Director of Talent Transformation, Hiring Managers, and Business Stakeholders and will be instrumental in helping us scale for our exciting future.
Responsibilities include:
* Partner with hiring managers and business leaders to assess requirements and come up with innovative recruiting strategies to engage and interview best in class talent in the competitive market.
* Build and execute strategies to source candidates via LinkedIn, through personal network, and other tools - curating personalized messages to passive candidates
* Conduct thorough performance and behavioral based interviews and phone screens to assess both the technical and non technical skills needed to be successful in ConsumerTracks environment.
* Maintain ATS system by:
* Tracking applications, referrals, and LinkedIn profiles on ATS systems.
* Maintaining recruiting inbox for all open positions, moving applicants to appropriate steps from application through hire
* Communicating with all applicants on application status in a timely manner
* Research and create job descriptions that are consistent throughout all departments
* Compile and deliver candidate feedback and updates to hiring managers.
* Take a consultant approach to role and provide strategic recommendation to Hiring Managers around:
* Sourcing strategies
* Proper interview slate and roles in the interview
* Interview best practices
* Building job descriptions
* Build relationships with candidates through the hiring process and their experience at ConsumerTrack
Requirements
* 5+ years of internal recruiting experience across multiple departments (analytics, product, BI, design, etc)
* Skilled at offer negotiation & awareness of pertinent employment laws and employment market trends
* Ability to lead projects to successful conclusion- balancing efficiency with quality
* Solid knowledge of sourcing techniques
* Ability to work well in a fast-paced, changing environment
* Strong written and verbal communication skills
Benefits
* Competitive salary with excellent growth opportunity; we pride ourselves in having a team that exudes leadership, high initiative, creativity and passion.
* Awesome medical, dental and vision plans with heavy employer contribution
* Paid maternity leave and paternity leave programs
* Paid vacation, sick days and holidays
* Company funding for outside classes and conferences to help you improve your skills
* Contribution to student loan debt payments after the first year of employment
* 401(k) -- employees can start contributing immediately. After the first year, CTI matches your contribution up to 4% of your salary
A note about our response to COVID -19 and our new norm: The world has changed and we know its important to adapt and to do our part to take care of our teams in this global pandemic. Our number one priority is to have our ConsumerTrackers feel safe, balanced and connected. Were committed to providing our teams with the best resources and tools to navigate this new virtual world that were living in. We've also reinvented the ways in which we recognize, celebrate, and engage with each other to keep our culture strong!
Heres a peek into our world at ConsumerTrack -
* Our teams are working remotely 100% for the foreseeable future and have flex time. Were in the digital media space so were mobile and flexible!
* *Option to work from an office (if you need to get away!)
* Tools & resources are available to keep our team connected across North America. (JIRA, Trello, Airtable, Slack, Zoom and so much more!)
* To keep our community of ConsumerTrackers engaged and connected, virtual team building events are held weekly and monthly.
* For wellness and balance, weekly virtual fitness classes such as yoga are available.
* To care for the local communities that were a part of across the U.S our team members host socially distanced philanthropic events every quarter.
* And most importantly, weve committed to consistent and transparent communication to help us all stay informed, engaged and to keep us on our path to success and #greatness.
We are an equal-opportunity employer, and all qualified applicants will receive consideration for employment without regard to race, color, religion, sex, national origin, disability status, protected veteran status, or any other characteristic protected by law.