Company:
Quotient Technology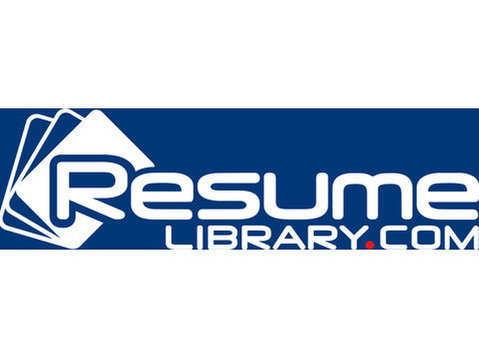 Description
JOB MISSIONWe're seeking a creative, enthusiastic person with amazing communication and project management skills to help nurture, tend and grow relationships with bloggers and brands. Based in our OTR office, you will work with our Digital Campaign Strategist to help build strong relationships with bloggers and content creators, facilitate new opportunities with brands and deliver amazing insights that lead to better marketing, client satisfaction and continued growth.
JOB DESCRIPTIONYour job will be a unique blend of problem-solving, customer service, and project management. By partnering with content creators and internal cross-functional teams, you are both the content creators' representative at Ahalogy and the face of Ahalogy to our brand clients. Most of your time will be spent building relationships with brands and bloggers, onboarding brands to the Ahalogy process, managing project timelines, educating brands on content-related trends, and overseeing the sponsored content projects from the creation of content to the delivery of the final report. The Digital Campaign Manager will have ample opportunities to touch many facets of our business and help form what Ahalogy becomes.The ideal candidate will have a bachelor's degree in English, communications, journalism, public relations, digital marketing or related field, with relevant work experience ranging from college internships to 2-3 years in a professional position. Project management background will be a big plus.
A pretty cool gig, all the way around.
SPECIFIC SKILLS WE'RE LOOKING FOR INCLUDE... Attention to detail, confidence, and a can-do attitude. Drive, ambition and motivation for success. Ability to evaluate design and give feedback on content and creative. Excellent written and oral skills. Ability to manage multiple projects at the same time and commitment to meet deadlines. Knowledge of brand marketing and personal experience with/ knowledge of social media. Experience with Pinterest and Paid Media activations is a plus. Lead ongoing support for 5-10 brand campaigns in the first quarter. Manage all aspects of the sponsored content campaign from timeline development, trend delivery, content creation, paid media execution, and reporting. Ensure quality of content and creative deliverables with a goal of 95% of content delivered to client is approved in the first round. Professional experience in one or more of the key industry verticals: Food, Fashion, Fitness, Beauty, Dcor, Crafts, Travel, Pets, and Baby. Entrepreneurial mindset that allows you and your role to evolve over time. We want someone who's eager to be an integral part of our dynamic, fun team and who's comfortable working in a sometimes chaotic (dogs! babies! exploding sodas!), always fast-paced startup environment. You will work hard, learn a ton and have a blast.
SUCCESS LOOKS LIKE... Lead ongoing support for 5-10 brand campaigns in the first 90 days of work. Create content strategy plans for a brands' custom content campaign. Onboard at least one new content partner to Ahalogy in your first quarter. Ensure quality of content and creative deliverables with a goal of 95% of content delivered to client is approved in the first round.
Why Ahalogy?Ahalogy is the Passion to Purchase Platform. Brands and agencies tap into Ahalogy to grow users and use occasions by connecting with their consumers' interests. We deliver proven ROI for our clients through our category trend data, authentic influencer content, and social optimization technology.
We're located in Cincinnati's OTRwalking distance from some of the city's best coffee, burgers, beers, and carryout. We pride ourselves on having an open, fast-paced, and results-driven culture and we're passionate about continuing to build out a team of like-minded individuals as we continue to grow and win.
We don't hold hands or micromanage at Ahalogy, so we need candidates with a self-driven, figure-it-out mindset. In return, we take care of you with zero cost health insurance, flexible vacation time, and if you're a full-time employee, the potential for an annual bonus. You can learn more about us by reading our Manifesto.
If you have the experience, drive, and grit to win, we'd love to hear from you!
About Quotient Technology
Quotient Technology is the leading digital promotions, media and analytics company that delivers personalized digital coupons and ads - informed by proprietary shopper and online engagement data - to millions of shoppers daily. We use our proprietary Promotions, Media, Audience and Analytics Cloud Platforms and services to seamlessly target audiences, optimize performance, and deliver measurable, incremental sales for CPG and retail marketers. We serve hundreds of CPGs and retailers nationwide, including Clorox, Procter & Gamble, General Mills, Unilever, Albertsons Companies, CVS, Dollar General and Ahold-Delhaize USA. Quotient is based in Mountain View, California, and has offices in Bangalore, Cincinnati, New York, Paris and London, and Tel Aviv. Visit for more information.
Quotient is an equal opportunity employer. We celebrate diversity, and do not unlawfully discriminate on the basis of race, color, national origin, ancestry, creed, sex, gender, sexual orientation, gender identity or expression, age (40 and over), religion, political affiliation, citizenship, disability, marital or registered domestic partner status, veteran status, legally protected medical conditions, or any protected category prohibited by local, state or federal laws.