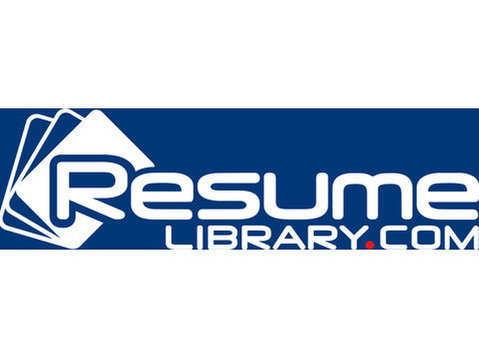 _You know us as the food and beverage company behind a lot of your favorites like Stouffers, Nesquik, Toll House, Maggi, and Lean Cuisine, as well as new discoveries like Sweet Earth and Chameleon Cold-Brew coffee. ACROSS OUR ORGANIZATION, WERE CREATING A WORKPLACE WHERE COLLABORATION IS KEY, COURAGE IS REWARDED, SPEED IS EXPECTED, AND AGILITY IS THE NORM TO DELIGHT OUR CONSUMERS EVERY SINGLE DAY!_
_Come help fuel momentum within our rapidly growing Global Brands Division of Nestl USA and see what it means to be a key member of a diverse team committed to offering food experiences from around the world, while bringing people together to share a taste from the worlds leading food and beverage company, our focus is not only about delighting our customers, it is also about helping you achieve your highest potential!_
Position Summary:
IN THIS UNIQUELY ENTREPRENEURIAL ROLE, WITH GLOBAL CROSS-FUNCTIONAL PARTNERSHIP AND MENTORSHIP FROM BUSINESS LEADERS, YOU WILL OWN STRENGTHENING CONSUMER UNDERSTANDING, ESTABLISHING POWERHOUSE GLOBAL BRAND RELEVANCY WITHIN THE US MARKET, WHILE EXPLORING NEW INNOVATION TO BETTER SERVE CONSUMERS NEEDS, DRIVE CATEGORY GROWTH, AND POSITIVELY IMPACT OUR COMMUNITIES AND PLANET - ALL WHILE STRETCHING AND DEVELOPING YOUR SKILLS AS A PEOPLE LEADER AND BUSINESS OWNER!Our Marketing Communications Manager will champion and own growth, profit, and share for our Global Brands Portfolio (NIDO, Maggi, La Lechera, MILO, Abuelita and Media Crema) by leading the mining of consumer insights that create a sustainable competitive advantage.Primary responsibilities include setting brand strategy, optimizing the marketing mix, and leading the creation of impactful creative assets and to drive engagement across our consumers decision journeys. In this role you'll lead communications strategy development, and execution across the marketing mix (Digital, PR, TV/C-TV, promotions, etc.); where cross-functional collaboration with internal stakeholders like Sales, Finance, Media & Social as well as external agency partners is paramount in order to plan breakthrough consumer experiences and disrupt the status quo.
Key Responsibilities:
* Exhibit passionate food and beverage curiosity; prioritize powerful and rewarding sensorial experiences like superior taste and alluring packaging
* Develop a strong understanding of foundational tools across the portfolio and ensure relevance of each brands identity, essence, vision, mission, and core values
* Obsess over consumers enduring motivations, cultural context, and the business landscape; leverages marketplace data and trends to more deeply understand behavioral drivers of our categories consumers and/or a particular consumer segment
* Produce continuous growth out of total demand generation dollars; pursue new breakthrough ideas and refreshes our brands for the modern era in both creative expression and media mix
* Design personalized consumer experiences and tell compelling stories wherever and whenever content is consumed; brings the purpose of our brands to life with breakthrough creative in service of unlocking business growth
* Work with internal teams and external creative / media agencies to develop marketing strategies and plans that increase awareness, penetration and / or purchase frequency
* Partner with Sales and Customers to execute best-in-class strategy and win the sale in an omni-channel environment; understands how to maximize the business at retail and collaborates to deliver results
* Manage projects on time and on budget as well as exhibits decision-making abilities around investment alternatives that mitigate risk and maximize return
* Demonstrate and coach on critical thinking by analyzing data and synthesizing learning into insights, strategic direction and action to drive innovation in media mix decisions and strong business results
* Provide day-to-day coaching to direct reports and build management routines that unlock high performance. Inspiring each direct report by defining clear expectations, regularly evaluating performance and provide clear feedback, training and support.
* Champion Nestls Ways of Winning (Speed, Agility, Collaboration, and Courage) with direct reports and colleagues, leading by example to motivate and inspire direct reports and cross-functional teams supporting the brand to win with consumers
Requirements and Minimum Education:
* Minimum 5 years Brand Marketing experience
* BS/BA required
* Must have achieved proven results developing strategic brand / product plans, such as communication campaigns and commercialization strategies that break from the category and drive sales across various marketing communications disciplines including advertising, PR, digital, social, shopper marketing, consumer promotions, etc.
* Strong drive for results and ability to display leadership, decision-making and analytical skills, effective communication, strategic thinking, self-motivation, and a passion for the consumer
* Project Management experience, with a proven ability to influence and lead cross-functional teams and external agency partners, with a strong sense of urgency/bias for action.
* Deep understanding of total commercial spend and key P&L drivers; experience managing large consumer marketing budget and media investment decisions
* Adaptability and flexibility to meet changing marketplace dynamics and priorities
Preferred Experience:
* Spanish bi-lingual strongly preferred
* Experience in Food & Beverages / Consumer Packaged Goods Industry (CPG)
* 2+yrs People Leadership
* MBA
* Developing new brands and/or businesses (start-up experience!) is a plus
The Nestl Companies are an equal employment opportunity and affirmative action employer seeking diversity in qualified applicants for employment. All applicants will receive consideration for employment without regard to race, color, religion, sex, sexual orientation, gender identity, national origin, disability or veteran status.