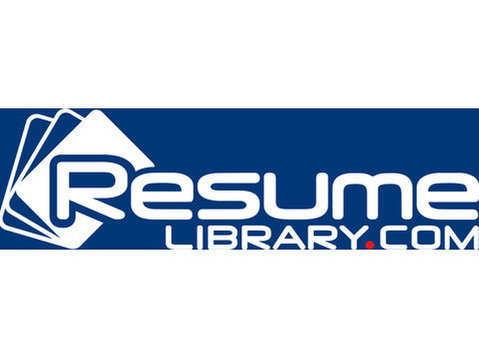 Position Summary
Are you interested in being a part of a team working to solve the world's critical shortages of water? Are you passionate about the quality of your work and looking to be recognized and moved forward? Consider applying with Headworks.
This position is responsible for implementing, supporting and overseeing workflow related to municipal and industrial wastewater projects and product sales. Some project management experience with a strong customer service background is preferred. This person has a verifiable track record of delivering multiple projects on time and within budget.
The application engineer develops and executes wastewater treatment projects involving equipment development and completion of complex integration projects from concept process and instrumentation diagrams, client specifications, product and project portfolios
The Application Engineer is fully responsible for developing, interpreting, organizing, executing, and coordinating projects. A successful candidate will have previous experience in treatment plant layout and have previously planned, coordinated and directed projects including tradesman management. This position accepts full responsibility for a project from inception to the completion of construction.
Career paths include moving to sales, project management or engineering design departments.
Essential Functions
* Work with the municipal and industrial sales managers to determine plant need and create scope of work
* Manages various tasks related to job-specific project related workflow that must be handled efficiently in a deadline environment.
* Responsible for the technical solution development following adequate discovery and interpretation of specifications and requirements. Prepare budgetary proposal and pricing for project. Develop a competitive strategy at this initial project stage.
* Prepare detailed specifications and drawings for projects entering final design.
* Prepare and create 2D and 3D Piping and Instrumentation Diagrams (P&IDs) and General Arrangements (GAs) for equipment layout, and wastewater facility layout drawings;
* Develop buyout products technical documents, including scopes of work, equipment layouts, equipment datasheets, and specifications for supplier compliance;
* Works as a technical liaison between engineering and sales to insure timelines are being met and revenue goals are achieved in the most profitably efficient manner.
* Supports the sales process by insuring customer expectations are being met.
* Looks for ways to increase process efficiency and identify opportunities within project timelines.
* Communicates with and fosters a customer centric work environment that emphasizes developing new product solutions to generate revenue.
* Creating formal customer proposals, developing project timelines, overseeing project implementation and delivery of products, services, performance.
* Performs various inside sales functions such as identifying leads, coordinating follow-up, generating quotes on short notice.
* Translates accrued technical data into marketable information.
* Be process expert able to perform equipment trials with pilot equipment (with assistance of service department) for customer demonstrations to determine performance and develop equipment designs
* Researches and communicates with potential vendor sources of outsourced project components to integrate into Headworks solutions.
* Can adapt and respond quickly in a high paced, multitasked work environment, able to respond to customer emergencies 24/7
* Support manufacturing facilities during fabrication and assembly of equipment
* Maintains project schedule by monitoring project progress; coordinating activities; resolving problems
* Performs and directs external communications such as making telephone calls and preparing correspondence to clients, officials, and contractors
* Provide technical support to the field services team during project commissioning and startup execution
Requirements
* Up to 10% travel in North America
* Attitude: Ability to work in a high energy environment with limited direction and supervision
Qualifications
* Perform work accurately and thoroughly on a consistent basis
* Experience in a variety of wastewater treatment processes is required, including:
*
* Primary and secondary solids separation processes, such as conventional and ballasted clarification and dissolved air flotation;
* Inorganic treatment processes, such as chemical precipitation, both continuous flow and batch mode;
* Process water pre-treatment processes, including media filtration, carbon absorption, softening; and
* Membrane treatment processes, including micro-filtration, ultra-filtration, nano-filtration and reverse osmosis.
* Knowledge of biological wastewater treatment processes like AS, MBBR SBR is a plus
* Minimum of a BS in Chemical or Mechanical Engineering, with other disciplines considered based on experience;
* Minimum of 7 to 10 years of experience in wastewater treatment industry involving process design and/or equipment specification;
* Experience with mechanical equipment
* Communicate effectively with others, both orally and in writing
* Ability to complete many different tasks within given deadlines
* Experience using 3D and 2D CAD platforms such as Solidworks, AutoDesk Inventor, AutoCAD is a plus
* Ability to communicate professionally with customers, representatives and engineers
* Ability to review detailed project specifications and drawings
Education
* B.S. degree (>3.7 GPA or higher) in the chemical or mechanical engineering discipline is required from an accredited university
Benefits
What do our jobs offer?
Headworks is an equal opportunity employer, offering a great work environment, challenging career opportunities, professional training and competitive compensation. You dont have to take our word for it, the Houston Business Journal ranked Headworks among the best small business to work for year after year.