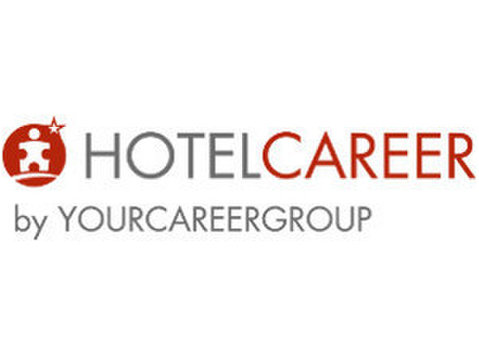 Would you like to work with renowned national and international luxury brands in one of the Collection of Villages in Europe? Ingolstadt Village offers guests a memorable shopping experience and a unique, exciting and international working atmosphere for our staff.
Currently, the Ingolstadt Village Hospitality team is looking to recruit for the following role with the earliest possible start date:
Guest Service Assistant / Receptionist (m/f/d)
POSITION SUMMARY:
In-village hosting:
Proactively approach the guests who might benefits from any services (take photos, store luggage , HFS and other services, info on boutiques, or just to have a chat while they are waiting for someone)
Support arrival and departures for Shopping express and Wertheim shuttles (incl. cleanliness of the shuttles and motivation of driver)
Work together with other hospitality figures colleagues in the village (TIC, Security and Housekeepers, as well as brand partner's staff colleagues)
Assist boutiques/ brand partners, VIP Lounge and Guest Services to support the needs of our guests and enhance hospitality where required.
Help identify any key areas of concern during a shift where there might be guest satisfaction issues, such as long queues, service deficiencies and maintenance requirements.
Be present at the main entrances and other identified locations, as well as roving leisurely throughout the village.
Verbally welcoming guests and have an engaging attitude
Assisting Guest Lounge with arrivals, events and the needs of the guests as directed.
Tourist Information Center:
Plan and implement hospitality initiatives within the Village Visitor Centre, continuously improving on these to surprise & delight our guests.
Assist and advise guests with a wider tourism and hospitality offer, such as booking live entertainment, sightseeing tours, cinema tickets and restaurants, making reservations on their behalf and arranging refreshments for them
Provide knowledgeable insights regarding all Brands and the unique offer/promotions, within the Village
Proactively provide feedback & suggestions on any aspect of the delivery of Hospitality or our services, which will enhance the experience of our guests and further raise our performance above their expectations
Own and resolve customer complaint situations in a professional & reassuring manner and in accordance with company policy
Support and deliver loyalty programs such as Privilige and Miles&More
Selling and administration of Gift Vouchers and Wertheim Souvenirs
Promotion and cross-selling of all added services associated with the Village (baggage drop)
Role Requirements:
At least 3 years of experience ideally within the Hospitality, Tourism, Leisure or Retail industries
Intuitively understand the importance of excellence of customer experience / hospitality
Desire and drive to provide excellent world class hospitality and proven examples of guest experience
Excellent interpersonal skills, in particular in dealing with international guests, with impact & influence
Ability to prioritize and adapt effectively and remain calm under pressure
Flexibility in terms of working hours and pattern (including Saturdays)
Sound understanding of retail, tourism and leisure sectors or desire to learn
Interest in and knowledge of the local area
Professional, friendly and approachable manner
Computer literate and fully conversant in the full suite of Microsoft Office Applications
Fluent in German & English written & spoken, any other language knowledge is desirable