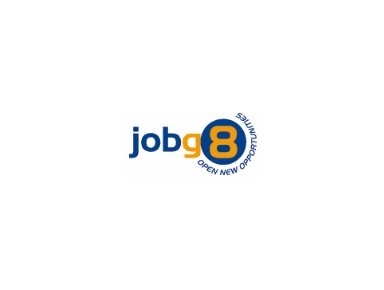 Who are we?
Volvo Cars is a company on a mission; to bring traditional car manufacturing into a connected, sustainable and smart future.
Since 1927, we have been a brand known for our commitment to safety, creating innovative cars that make life less complicated for our consumers. In 2010, we decided to transform our business, resulting in a totally new generation of cars and technologies, as well as steady growth and record sales. Today, we're expanding our global footprint in Europe, China and the US, and we're on the lookout for new talent.
We are constantly pushing our own skills and abilities to drive change in the automobile industry like never before. We are looking for innovative, committed people to join us in this endeavour and create safe, sustainable and connected cars. We believe in the power of people and will challenge and support you to reach your full potential. Join us and be part of Volvo Cars' journey into the future.
Job description:
Vad erbjuder vi?
Tillsammans säkerställer vi tillgänglighet i anläggningar, utrustningar och utvecklingsverktyg inom produktutveckling. Avdelningen består av tre grupper, varav två är operativa och de ansvarar tillsammans med kund för det förebyggande, avhjälpande och modifierande underhållet på den komplexa utrustningsparken som finns på produktutveckling.
Till den strategiska gruppen söker vi nu en underhållsingenjör med inriktning mot el/automation. Där kommer du, tillsammans med dina kollegor, att driva underhållets tekniska verksamhet och tekniska styrning i syfte att optimera utrustningarnas tillgänglighet och kostnader. Gruppen medverkar även i projektens tidiga faser för att bevaka de kritiska underhållsparametrarna.
Vad kommer du att göra?
Du initierar och deltar aktivt i analys av störningar i syfte att identifiera rotorsaker och passande permanenta lösningar. Du skapar löpande utrustningsförbättringar och ansvarar för reservdelsberedning. Du övervakar också utrustningens prestanda och analyserar eventuella prestandaförluster.
Du kommer att vara delaktig i utrustningsprojektens tidiga faser och när man väljer lösningar är du den som bevakar de kritiska underhållsparametrarna. Du hanterar FU-scheman och uppgiftslistor. Vidare utvärderar du underhållsupplägg genom att granska underhållskostnader mm. Du kommer också att vara den som hanterar all utrustningsinformation, ritningar och dokumentation.
Passar du för tjänsten?
Du har en har en god analytisk förmåga, ställer höga krav på kvalitet och tillämpar ett strukturerat arbetssätt med ett utpräglat säkerhetstänk. För att lyckas i rollen är initiativkraft, flexibilitet och vana av att prioritera viktigt. Du är en naturlig lagspelare, men har också förmågan att jobba självständigt och ta stort eget ansvar. Personliga egenskaper som vi uppskattar är prestigelöshet, att du är organiserad, driven och har förmågan att samarbeta på ett kommunikativt sätt.
Du har en högskoleutbildning eller likande i grunden och erfarenhet som försett dig med mycket goda kunskaper i underhålls arbetssätt/processer inom el/automation. Du har god datorvana (goda kunskaper i microsoft office), B-körkort och behärskar både svenska och engelska i tal och skrift. Kunskaper i underhållssystemet Maximo eller likande är meriterande.
Ansökan och kontakt
Har du frågor angående tjänsten kontaktar du Renato Poljak, Manager Maintenance Engineering, . Har du frågor angående rekryteringsprocessen kontaktar du .
Välkommen med din ansökan senast 18 december, 2020. Notera att pga. GDPR hanterar vi inte ansökningar via mail.