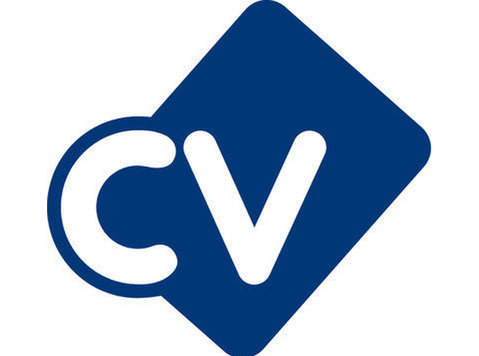 Injection Moulding Production Manager
Based in Taiwan
Job ref: AZ/49004
Position Summary:
The Molding Manager is responsible for leading day to day operations of a manufacturing location/area to include safety, quality, efficiencies and meeting customer expectations, under high volume production and with continuingly increasing demand for outputs. Provides leadership to supervision and employees and ensures they have the proper tools to perform their job safely and efficiently.
Responsibilities:
Upgrading Operational Excellency with profession & Safety
· Lead the overall activities of the molding department including but not limited to production, processing, machine maintenance and minor tool maintenance.
· Achieve department performance objectives (scrap, downtime, productivity, continuous improvement)
· Direct and coordinate planning and scheduling of molding manufacturing with Quality Control to consistently meet expected product delivery schedules and inventory levels.
· Responsible for assuring the efficient use of materials, machines, molds, auxiliary equipment and employees.
· Work with Molding Engineer to set molding process parameters to ensure product meets dimensional and quality requirements.
· Identify mold processes, machines, and auxiliary equipment problems and make necessary changes to ensure quality and reduce downtime.
· Participates and practices Lean Manufacturing practices to such as Six Sigma, 5S, FMEA, 8D Problem Analysis.
· Engages production floor employees in problem resolution in order to improve production issues/efficiencies utilizing Lean Manufacturing techniques as needed.
· Engages the team in identifying and implementing continuous improvement projects.
· Provide leadership in the maintenance of all operational systems and process controls associated with mold processing, mold maintenance and equipment maintenance.
· Conducts Behavior-Based Safety observations and works with employees to ensure they are performing their job in a safe manner.
· Participates in monthly site safety review to understand problem areas and establish plans to improve overall safety record and reduce incidents.
Facilitating cross functional communication to achieve company goal
· Coordinates with the Tool Maintenance Department to prioritize maintenance work orders in an effort to improve OEE (Overall Equipment Effectiveness) and downtime.
· Coordinate with Trial shot Dept. for parameter setup based on DOE.
· Meets with Demand and MF team members to discuss production schedules and changes in the schedule that are needed.
· Participate in and support the Quality Management System & works with Quality team to review Quality CAPA issues, and scrap process. Minimize rework and/or scrap due to non-conformance through problem resolution.
· Assure compliance to all molding area related procedures, policies and work instructions.
People Management
· Responsible for the development and implementation of both the long and short term goals for the Molding Department.
· Performs necessary administrative functions such as budgetary administration, employee safety, performance reviews and employee counseling.
· Participates in weekly forecast calls to meet customers' shipment deadlines.
· Reviews and updates Key Performance Indicators KPIs (Daily, Weekly and Monthly) to ensure facility is on track.
· Maintain employee performance review, training, development and disciplinary programs.
· Train and develop molding personnel, promote employee understanding and adherence to safety regulations and the Quality Management System.
· Works with production team to ensure vacancies are covered for any planned/unplanned absences.
· Ensures employees are properly trained in all aspects of their jobs. Identifies training gaps and develops training plans.
Job Requirements
· 5 plus years of experience or Bachelor degree in engineering or operations management
· Operations experience and 5 years supervisory experience in highly regulated manufacturing environment or equivalent.
· Experience in Injection Molding is a MUST.
· Management experience in operations, maintenance, engineering and/or process improvement roles including managing teams of people
· Previous experience working in a Lean environment; Embraces continuous improvement. Six Sigma Green or Black Belt Certification a plus
· Strong financial acumen including an understanding of the budgeting process and how they relate to KPIs
· Ability to speak Mandarin is preferred
For EU roles, candidates must be eligible to work and live in the European Union.
Proof of eligibility will be required with your application.
Office Locations: Stratford-upon-Avon, Amsterdam, Barcelona, Cape Town, Dubai, Düsseldorf, Göteborg, Istanbul, Lyon, Milan, Mumbai, Shanghai, Singapore, Sydney and Washington.
PLASTICS - PETROCHEMICALS - PACKAGING - CHEMICALS - ENERGY – ENVIRONMENT
Listgrove Limited Registered in England No: (phone number removed)
Exhibiting at: Plastteknik, Med-Tech, Chemspec Europe, Kunststoffen, PPMA, K, Interpack, Compounding World, Interplas