公司:
1871 Member Companies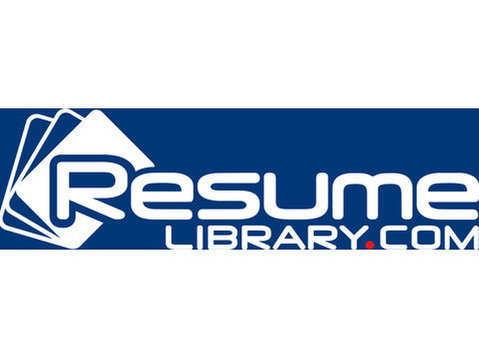 B2B Inside Sales LeadUS Territory
Realize ( [ and Lifetrients ( [
Health & Wellnessspecializing in omega3s, cannabinoids, and other life-enhancing substances.
Our team has several decades of experience, and we are passionate about linking applied science with the creative process. To expand upon our bold vision, our ethnically and neuro-diverse, small business has an immediate opening for a dynamic Inside Sales Lead who is excited to dedicate themselves to expand the reach of our exceptional products.
ROLE:
This role is for a mid-career professional, or equivalent, experienced in setting up and implementing new and effective business to business sales programs to engage with healthcare professionals. A personal interest in health and wellness is vital. A familiarity with cannabis and cannabidiol is helpful. This person is also eager to network and collaborate with the current and future global leaders of the cannabis and psychedelic business communityone of the fastest growing industries with the friendliest of people in the US.
Ready to make a significant impact through your work? Bring your medical and pharmaceutical experience and join the unfolding revolution of American business, culture and healthcare.
RESPONSIBILITIES:
This individual will primarily be focused on USA B2B (Healthcare Practitioner and Physician offices, primarily) , reinvigorating our established B2B client-base, expanding with new products, generating new leads, and wearing multiple hats while interacting with our small team.
OUR COMPANIES:
1) Legacy company, Lifetrients, is the exclusive licensee to a patented, nutrition formulation, _Speak_, provided through B2C and B2B clients globally. Our high vitamin E / omega-3 formulation has helped thousands of children for over 10 years; learn more at: [ Our customers are long-term partners who often buy from us repeatedly for many years and whom we treat with care and respect.
2) Realize Therapeutics develops and commercializes optimized cannabinoid and other specialty health products. Realizes first line of products, _Formula A_, is exclusively offered through healthcare practitioners, in select US states and international countries. With production in Colorado, our Lake Bluff, IL office serves the functions of management, administration, sales and marketing; visit [
Our CEO is a repeatedly successful entrepreneur in nutrition product development and commercialization, and a cannabis pioneer, having established the leading early stage venture firm, CanopyBoulder, with over 100 startups in the portfolio. (He describes it as deep in the weeds of weed).
Requirements
Focus will beplaced on the following duties:
* Working in tandem with the CEO, developing and executing sale programs;
* Daily engagement with clients using telephone, email, text, video conferencing and virtual tools
* Relationship building
* Reinvigorating B2B client base, with novel love & attention;
* Managing daily orders in coordination with team members;
* Collaborating with our Digital Marketing Lead, providing input on digital programs
* Monitoring & reporting daily sales to management
* Contributing to new product development and seeking out new and novel product ideas
* Supporting our export department and international client relationships
* Supporting the CEO as required
* Participating in ad hoc projects & tasks as needed
REQUIRED SKILLSET AND EXPERIENCE:
* Bachelors degree (preferably in a business or science related discipline)
* Prior experience in setting up and implementing sales funnel processes
* Proven experience in B2B sales by telephone with use of CRM system
* Proven initiative in _getting things done_ by yourself in a small team
* Demonstrable competency in CRM systems and execution with relevance to this position
* Sales to professionals in medical industry, pharmaceuticals, health products, or related
* Networking with medical & healthcare professionals
* Proficient in MS Office, PowerPoint, Adobe, and other office suites, CRM (i.e., Hubspot) ecommerce shopping
carts (i.e., BigCommerce)
BONUS POINTS:
* Informed as to the positive health benefits of cannabinoids
* CNPR training and completion of examination
* Prior experience in sales leadership role with a small business
* Having built a sales organization from the ground up
* Medical or science education
* Passionate about health and wellness
* Understanding of regulations and compliance standards for dietary supplements, cannabis, pharmaceuticals
PERSONALITY:
Confident extrovert
Sales and dealmaker
People-person
Outgoing, aggressive, persistent
Proactive and execution-minded
Exceptional follow-up
Possesses a passionate spirit
Entrepreneurial-minded self-starter
Enjoys small team environments
Strives toward professional excellence & personal growth
Ambitious and motivated
Reliable & communicative
Benefits
LOCATION:
Remote office/virtual, work from home most days.
Upon resolution of the pandemic, one day per week operate from the Lake Bluff, IL office.
NOTE:
The successful candidate will begin as a consultant for a test period. We prefer to identify a dedicated individual who wants to fully immerse themselves into this role, ideally for a long-term, committed, win-win situation.
If interested, please email a resume with cover letter describing ways in which you are well-suited for this position-along with your top 5 values for the workplace-to: .